Austin's Westlake and other Lake Austin neighborhoods offer a wide selection of luxury real estate opportunities for investors and homebuyers. These neighborhoods are only six miles from downtown Austin but secluded by the Colorado River, which bisects West Austin. Despite its separation from the city by the river, Westlake is the only suburb of Austin within the Eanes Independent School District (Eanes ISD). Life on Lake Austin provides a lifestyle full of activities to enjoy, such as fishing, boating, and kayaking, with wonderful vistas along each side of the shoreline.

Given the neighborhood's history of luxury, Westlake's waterfront homes showcase a variety of new and repurposed architectural styles.


Queen Anne
The Queen Anne home style represents a variation of the Victorian style of architecture and is an Austin classic. First built by prominent citizens in the 19th century, this style grew in popularity due to the style's size, and luxurious designs (like bay windows). They have steep cross-gabled roofs, and towers with tall, narrow windows. Homes built in the Queen Anne style tend to have different wings, each with their own fireplace and balcony. While these homes have a lot of similarities to the Victorian style, the Queen Anne uses more decorative features. The exterior of these homes display elaborate trim with scrolled designs and use a variety of materials such as stone, stucco, and wood to provide a variety of textures. They may even go so far as to use different types of shingles on different areas of the roof. Queen Anne style homes tend to be some of the most colorful and well-preserved homes in Austin's Westlake neighborhood.
Mission Revival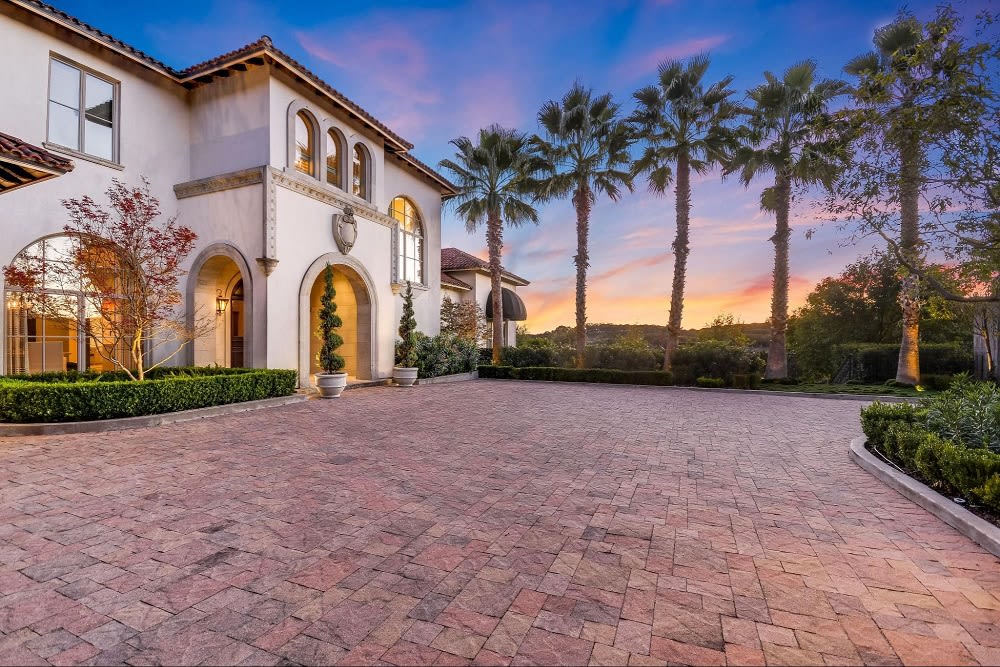 For a breezy architecture style that embraces Austin's balmy climate, look to Mission Revival. These sweeping estates are a picturesque addition to the waterfront that feature stucco walls, clay roof tiles, and stately archways that add a character and a timeless appeal.

These homes embrace the historic mission style but add modern sensibilities, and it isn't uncommon to find solar shieldings, skylights, and updated courtyards perfect for hybrid indoor-outdoor entertaining among their amenities. Often boasting oversized windows and breezeways, Mission Revival homes make it easy to soak up Lake Austin's breathtaking views.
Contemporary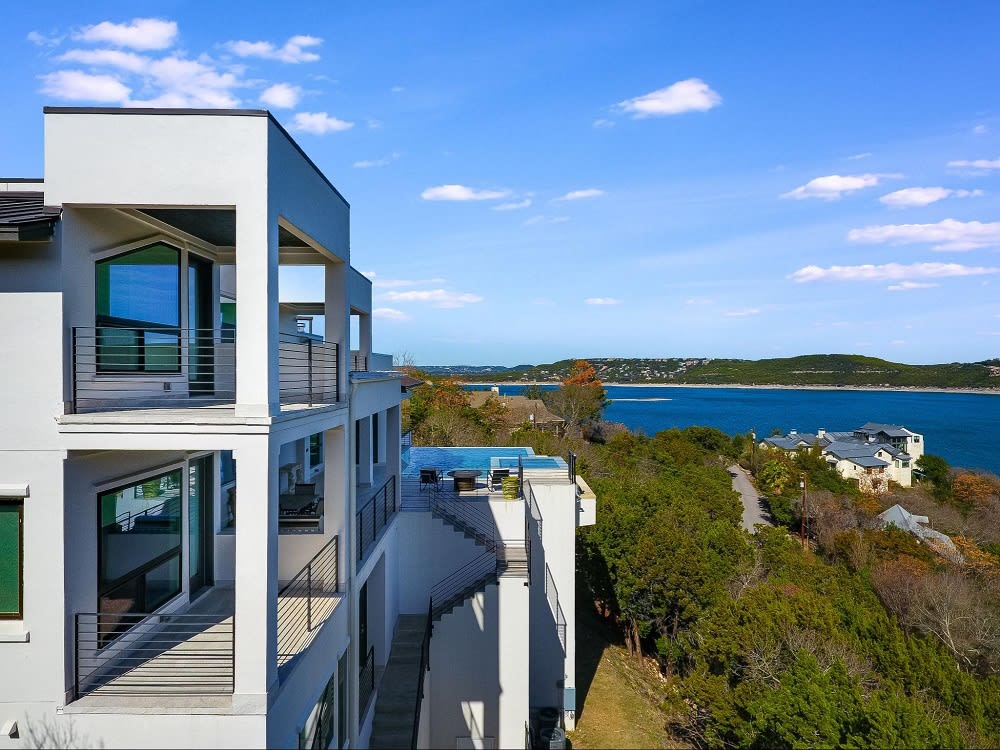 Contemporary architecture refers to any popular home style being built today. The homes being built in Westlake tend to feature the latest technology and smart home features. They also incorporate environmentally friendly details such as solar heating and rainwater collection systems. Many builders use sustainable materials in their construction and highlight natural materials in the design. These homes use geometric shapes, large windows and incorporate outdoor spaces. This makes them adaptable to the varying landscapes in a waterfront area and a popular choice among homes for sale in Austin's Westlake neighborhood. Many older homes are currently being remodeled and upgraded to incorporate contemporary features into their design.
Hill Country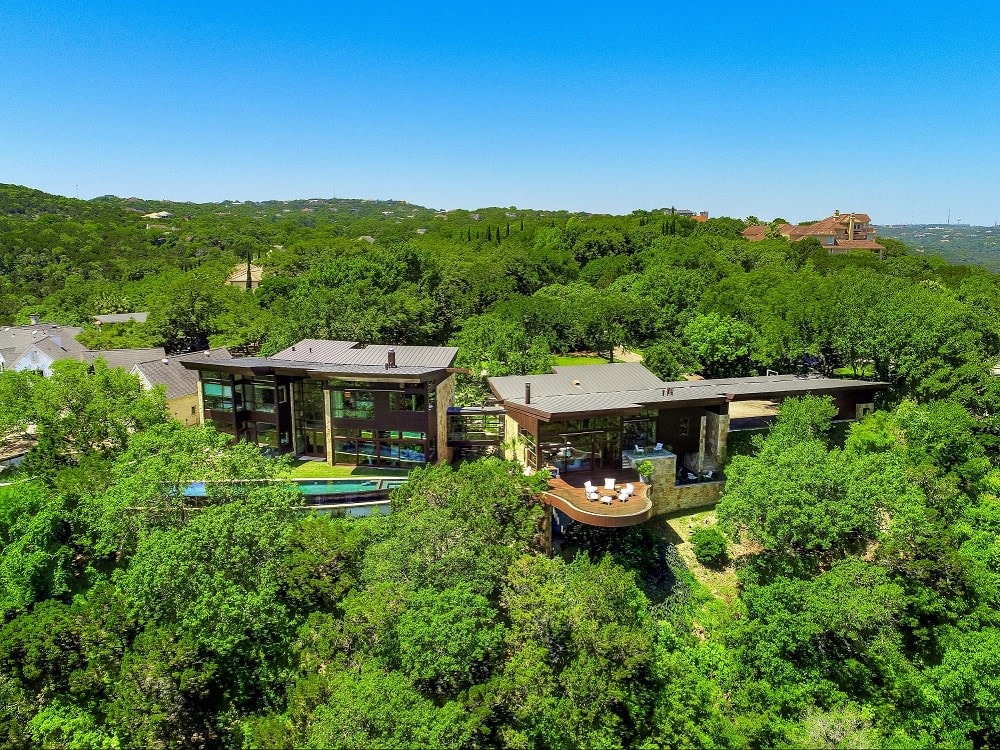 The Texas Hill Country region of Austin (and the Enchanted Rock State Natural Area) has developed its own unique style of architecture known as Hill Country. Just like the wide-open spaces of Texas, these homes tend to be immense and are usually one-level with tall ceilings and open interior spaces. They incorporate native materials like brick and white limestone that blend with wood timbering and exposed beams. Hill Country style is sometimes confused with modern farmhouse style when in reality, they are actually quite different. The Hill Country design uses smaller windows to allow for better temperature control in the Texas heat. Texas limestone is used for the exterior and interior fireplaces, the kitchen island, and other areas. Dark wood floors are often used to provide a beautiful contrast to the light limestone.
Mediterranean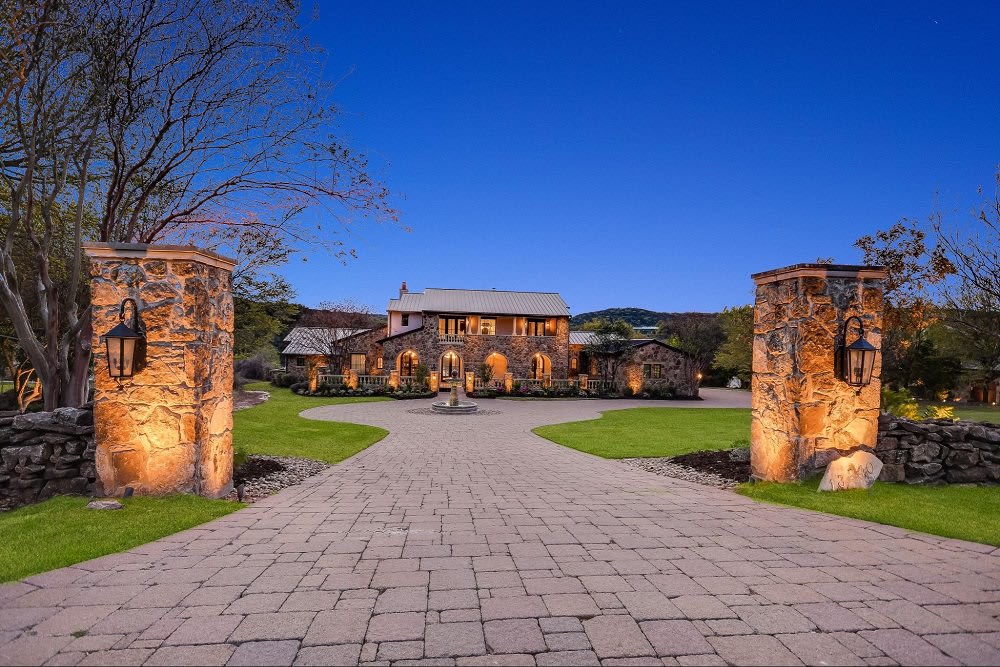 The resort-like quality of Mediterranean architecture makes them a popular choice for lakeside communities like Westlake. They exude luxury and elegantly incorporate outdoor pools as well as the lake itself into their overall design. The goal of the Italian-inspired design is to blend with the natural surroundings. Mediterranean style architecture features large windows and doors with multiple large patios, terraces, and balconies. They often incorporate red tile features and stucco exteriors familiar to the Italian countryside. Archways are decorated with colorful tiles or other ornate designs, and interior spaces make use of mosaics and ceramic tile. Houses with open gourmet kitchens are also popular in these Westlake luxury homes.
Famous architecture
The waterfront areas of Austin feature some of the most beautiful architecture available in the city. Several Lake Austin's homes have won awards and are nationally recognized for their unique concepts and design. The famous architecture designs along the waterfront in Austin include the Manta House, a unique dwelling designed by Winn Wittman. Inspired by the languid movement of a manta ray, this one-of-a-kind home was unveiled in 2013 and is one of the most spectacular ocean-inspired designs found near Lake Austin.

Perched above Lake Austin, you'll also find the Sand Dollar House, a 1979 John Covert Watson-designed home with a truly outstanding footprint. This $2 million estate was crafted from steel and gunite, an homage to the organic materials preferred in the 1970s.
Looking at Austin waterfront homes for sale?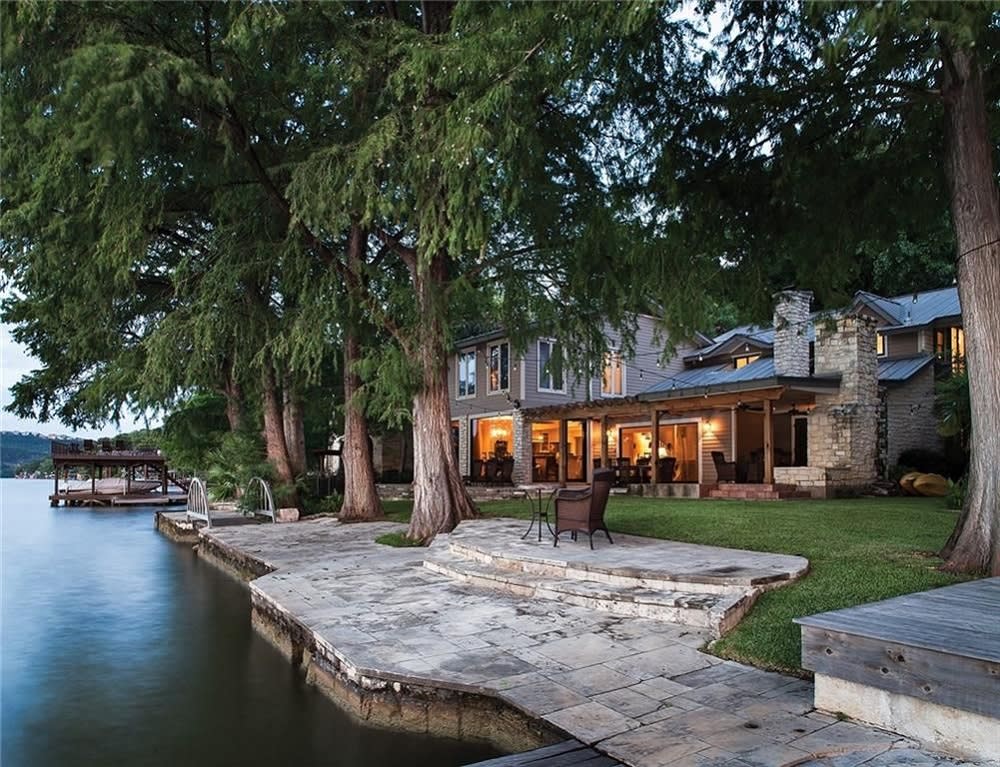 Kathryn Scarborough and her team of realtors specialize in the homes, architectural styles, and market trends of the Austin area, including the ever-popular Westlake neighborhood. Kathryn's team is ready to answer all your questions about luxury Austin real estate and to help you find the Central Texas waterfront home of your dreams. Contact Kathryn Scarborough Group today.