As the Lone Star State capital, Austin offers residents a city with a big personality and dynamic culture. Many folks from other states have caught on, and as a result, Austin's population continues to proliferate. Austin saw a 33.7% increase in population in the last decade, and for a good reason. Let's delve into why people are flocking to this city in droves.


Expanding Job Market
Many people are moving to Austin due to the many high-paying jobs available. Austin is a flourishing hub of technology startups and big-name technology companies. The cluster of high-tech companies and growth is so expansive that Austin's west side earned the nickname "Silicon Hills." Austin's expanding technology market can also be seen through the headquarters of Facebook, Google, and Dell. Austin is also home to the SXSW technology festivals and conferences, and it's ranked as the 11th best city for entrepreneurs. Austin is regularly listed as one of the Best Places to Live by US News Report.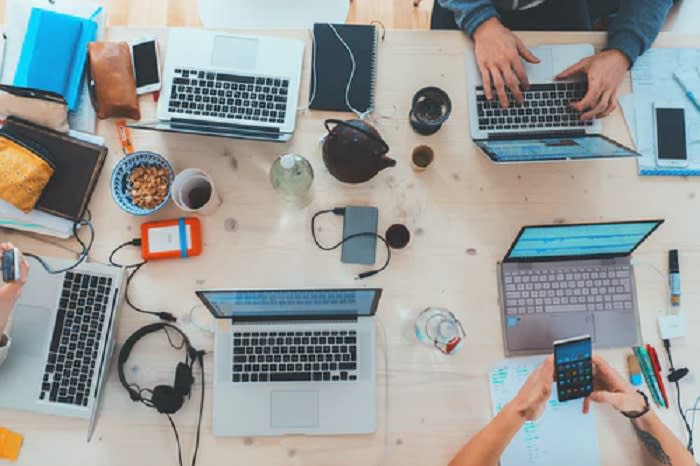 Technology industries in this hilly area include enterprise software, semiconductors, corporate R&D, biotechnology, the video game industry, and various startups companies; however, although technology is central to Austin's booming job market, there are several other industries in which to obtain diverse employment opportunities including but not limited to:
Austin's thriving economy and bold presence of established businesses, many mom-and-pops, and gutsy startups have resulted in WalletHub recognizing Austin as the sixth fastest-growing, large city in America in 2020. In addition to swiftly expanding commerce, the unemployment rate is lower than the national average at 2.7 percent. All of these economic factors make a relocation to Austin a wise and lucrative decision.
Low Cost of Living
People move from other big cities seeking a lower cost of living paired with the great jobs they desire. The median home price in Austin has been steadily increasing while inventory and days on market have been declining. Many homes get multiple offers, and homes sell an average of 8% above the list price.

In addition to the real estate market currently favoring buyers, there are other vital costs of living considerations that allure people to move to this fabulous city, like these statistics:
Diverse Neighborhoods
People find a neighborhood suitable for their needs, preferences, and budget with ease in Austin. There are bustling districts for the busy worker bees, as well as the picturesque countryside in West Austin. The city's diverse population and numerous housing options are major contributing factors to Austin being an amazing city to raise a family, a great place for young professionals to live, and one of the top cities to retire to. There is an ideal area for every person and family, adding to Austin's quota of happy and fulfilled residents.
Great Weather
For three of four seasons out of the year, Austin experiences fantastic weather. With typically 300 days of sunshine per year, Austin residents certainly take advantage, as this temperate climate means inhabitants make great use of their outdoor living spaces. However, humidity is an essential factor to consider, with the average annual percentage reaching 67 percent. Humidity aside, for seven months of twelve, the average high is a mere 70 degrees, making spending time outdoors and getting around in daily life a breeze.

For Austin residents, it's essential to learn how to cope with the heavy heat. To deal with high humidity, be sure to keep windows open to boost air circulation and switch your moisture-trapping carpet flooring to stone or ceramic tiles. You can also place house plants throughout your home, as plants extract nutrients and moisture from the air, lending to a home with lower humidity levels. Finally, de-humidifiers are must-have items, and various models protect against dampness, eliminate odors, and work in high-capacity areas.

The only season that sees a rise in temperatures is summer, with highs reaching the 100s and lows in the 70s. Cranking up the air conditioning, taking a dip in the pool, and enjoying some ice cream are popular ways to deal with a couple of hot months before returning to ideal weather.
Health & Fitness Lifestyle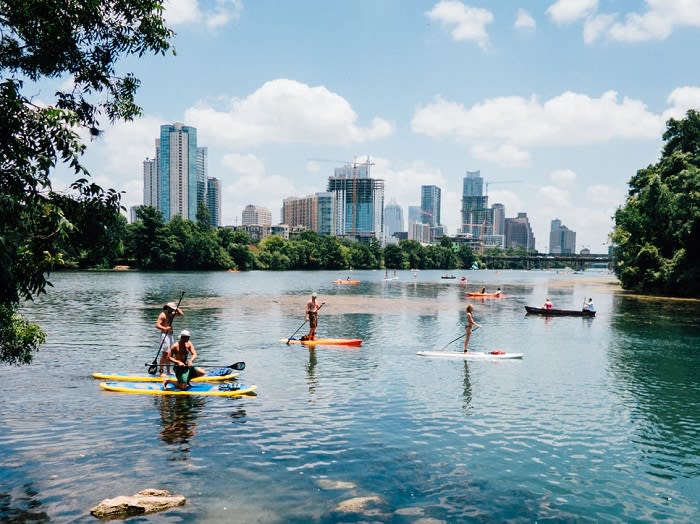 Given the stunning weather, Austin possesses an outdoor culture that makes Austinites some of the fittest and healthiest people in the country. Austin provides 220 parks, 250 gyms, various swimming holes (like Barton Springs, Krause Springs, and Hamilton Pool) several lakes, including Lake Austin and Lake Travis, and numerous hikes and pedestrian trails. On any given day, residents partake in yoga, pilates, workouts, and other fitness ventures. Keeping fit and active is a cinch in Austin, attracting people to relocate here from all across the nation.

Here are some other favored outdoor recreational activities observed by Austin residents:
Culinary Scene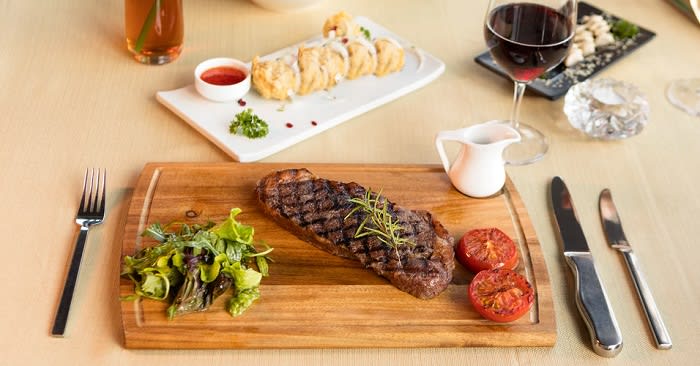 Austinites are as passionate about food as they are about fitness. The city supplies its foodie population with a plethora of enticing restaurants. From finger-licking-good barbecue to award-winning restaurants, the culinary scene is zesty and varied.

The selection of cuisine is broad and includes a variety of cuisines from BBQ joints -- such as Franklin Barbecue, Salt Lick, County Line, and Kerlin BBQ -- to Japanese restaurants -- including the high-end modern Japanese restaurant Soto and the Japanese sushi lounge with American influences, Maiko. Uchi, Uchiko and Sushi Bar are some of my favorite spots. Austin also hosts many James Beard Award winners, including the gourmet New American restaurant Launderette and foodie hot spot Barley Swine.

Austin is a true food truck city, in which many of which are featured at The Picnic outdoor eating destination. Finally, there is no lack of desserts in Austin, including ice cream, cakes, and pastries found at Manolis, and vegan treats, and organic fair-trade coffee and teas at Fat Cats Coffee & Desserts.
"Live Music Capital of the World"
Austin is known for its world-class music scene, luring new residents to the city by the thousands. Austin gained its "Live Music Capital of the World" slogan in 1991, shortly after it was discovered that Austin had more live music venues per capita than anywhere else in the United States. In addition to well-known artists flying in to put on memorable performances, Austin is home to dozens of local performers representing their city. Boasting nearly 200 live music venues means you can catch a show any day at almost any time. Whether you prefer hip-hop, blues, country, jazz, or rock - Austin provides it all.

There are plenty of venues that offer live entertainment. Here are some exceptional locales:
Southern Hospitality
Last but not least, people are drawn to Austin's good old-fashioned Southern friendliness. Shop cashiers and clerks are likely to start up conversations with you as you go about running daily errands. People are more than happy to lend a helping hand as needed. Given Austin's welcoming, homey vibe, it is easy to feel part of a community and meet new people. Here you will find it easy to build lifelong friendships, gain the necessary support, and feel a sense of belonging.

There are many good reasons to move to Austin. Whether you relocate to chase a fabulous new job or for other reasons, you will undoubtedly fall in love with Austin's beautiful weather, friendly people, and vibrant culture.

Are you ready to join the migration to Austin, Texas? Contact fifth-generation Austin resident and one of the city's top Luxury Realtors®, Kathryn Scarborough. Kathryn and her professional real estate team will find a piece of Austin real estate to call your own.