Homes in the Austin suburb of Eanes are some of Texas' most sought-after properties. This is largely due to the nationally acclaimed school district, proximity to Downtown Austin, and diversity of idyllic lakefront real estate.

Still—if you're planning to sell a home in Eanes or West Lake Hills, it's crucial to accurately market your property in order to sell it quickly, and receive the largest possible offer. Home inventory throughout Austin remains tight. However you should expect buyers to hold out for a property that fits their needs. If your home isn't properly marketed, an ideally qualified buyer may not realize your home has everything they're looking for.

Below are the tips you need to keep in mind when marketing your Austin waterfront property.


Research your target buyer
Not everybody wants waterfront property. Understanding the difference between those who do, and those who don't will help you target the right buyer. Regarding lakefront property, some will want no-wake lakes and others will want fully recreational lakes. There are different kinds of homebuyers for all kinds of waterfront property. Westlake homes benefit from access to a great recreational lake, therefore highlighting the unique attributes and features of the home, shoreline, and dock will help your property stand out.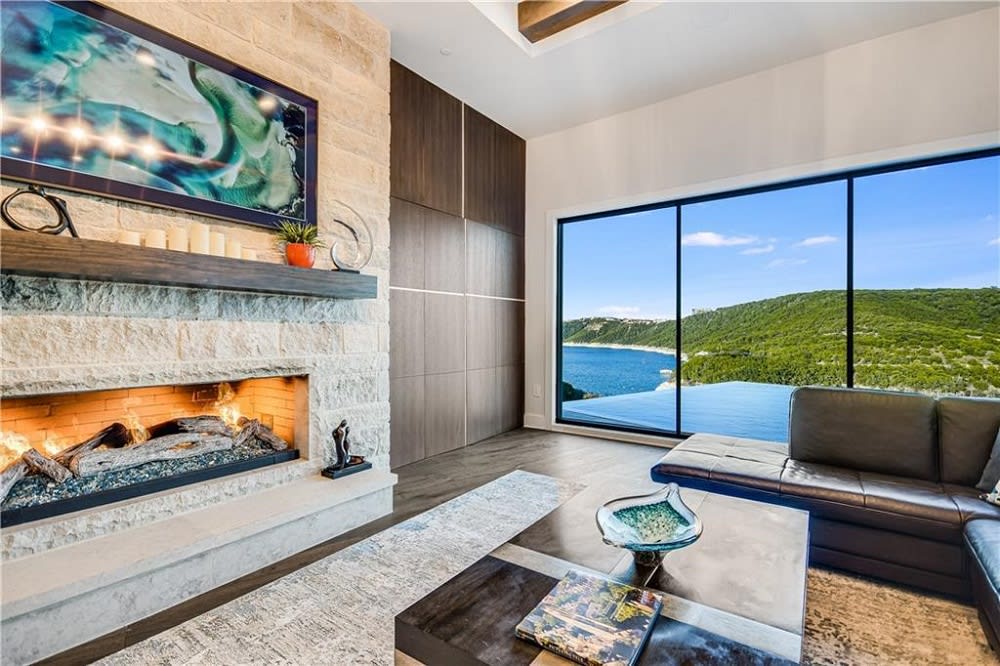 Use professional staging
You'll want to pack up all personal items and pare down the closets and cupboards until they are less than 30% full. There will be some art and furniture you'll want to move out, as well. A professional will be able to prepare your home for buyers in a way that showcases the home's best features and hides things that might not appeal to everyone. A staging professional can turn a room that seems dark and small into one that feels cozy, and they specialize in bringing an objective eye to each space they stage. This includes experience staging waterfront properties with outdoor spaces, docks, and boathouses—because professional stagers are aware of what small details of a space matter to home buyers. Homes in Eanes that are staged correctly allow the homebuyer to see themselves living in the home, rather than seeing your life and personal decorating choices.
Use professional photography
Taking high-quality real estate photos depends on the camera equipment, the natural lighting, and the angles used to show off the home. A professional photographer will intuitively know how to capture the best images of every room in your waterfront home in order to highlight its features and make it feel like a large and welcoming space. When you work with Kathryn Scarborough, her team takes photos from its waterfront access point as well as aerially via drone.

Plus, professional photographers have the tools to make any dark areas seem brighter and more open. Homebuyers looking for Westlake homes for sale spend a lot of time looking online before they plan a visit to the property. In fact, it's possible to get an offer on your home before a potential buyer sets foot in your house. Institutional real estate investors buying waterfront properties in Eanes may be from outside the Austin area, in which case much of their shopping process will be done online. If your property doesn't have good, professional photos, you're doing yourself a major disservice.
Use videography
Lakefront living has a great story to tell, as potential buyers are seeking a lifestyle as well as a home. Cinematic-style video can tell the story of your Westlake Austin home. It goes beyond the images and takes the buyer on a virtual tour. They enter the property just as they would if they were there. They see the doors open in front of them, and walk through the home. If the home is well-staged, they feel invited to the dining table, to the living room, and to the entertainment areas of the home. They walk out the back door and explore the yard and the shoreline as if they were there themselves. And, of course, we have to show off the dazzling waterfront amenities.

When your buyers get the chance to tour the home in person, they'll feel like they are coming back to a place they already know—and in the meantime—they can rewatch and share the video with family or friends.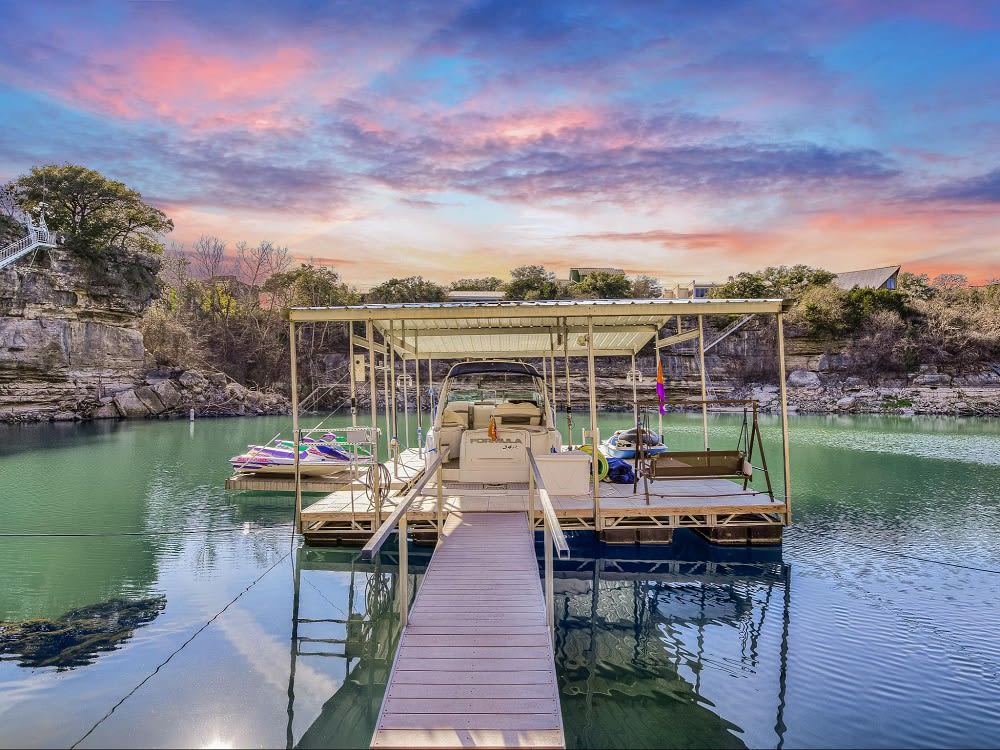 Accurately price your waterfront home
Today's buyers are savvy and have a good grasp of what they can get with their budget. If your property is overpriced, it won't attract buyers. Homes that sit on the market too long, or drop their price, leave buyers wondering what's wrong with the property. While overpricing your home can cause serious issues finding buyers, setting a listing price too low may get you less than your property is worth.

A competitively priced home will attract the right buyers and encourage more bidding activity. An experienced Austin realtor will be able to help you arrive at the best listing price possible—and then negotiate offers in your favor. They should have a solid understanding of the value of homes in Eanes, and of what buyers are willing to pay more for in regard to a lakefront home.
Hire an experienced Eanes realtor
Buying and selling waterfront property has unique requirements for docks, shoreline maintenance, and more. An experienced Eanes realtor with a specialization in waterfront properties can help educate you and your potential homebuyers so that everyone feels confident with their decisions. Your agent should have a good understanding of the Austin market and the current wants and needs of homebuyers. They should be comfortable and tactful with digital marketing, while being aggressive about promoting your waterfront home for sale.
Ready to list a waterfront home for sale in Austin?
The real estate experts at The Kathryn Scarborough Group are the premier luxury realtors in the Austin area, with deep specialization in lakefront homes, digital marketing, and customer service. Kathryn is a Certified Luxury Home Marketing Specialist and has been one of her company's top producers since 2004. Her team understands the unique needs of waterfront properties and is happy to answer all your questions. Contact Kathryn today!