Country clubs are private membership-based organizations designed for golf, recreation, and social activities. They often feature expansive facilities with world-class golf courses, fantastic dining options, tennis, pro shops, and more. Some affiliations deem themselves as country clubs, while others are considered golf clubs.

Austin has its fair share of country clubs that offer an array of amenities and luxuries. My family and I have been members of both Austin Country Club and Barton Creek Country club for years. What makes these clubs so special are the wide array of amenities offered and their proximity to great Austin neighborhoods. Barton Creek has multiple award-winning golf courses designed by Tom Fazio and Ben Crenshaw available to members and Austin Country Club hosts the annual Dell Matchplay PGA tournament. In Tarrytown, Westwood Country Club is very tennis-focused and has coveted Lake Austin boat slips available for members. In Lakeway, the Hills of Lakeway offers both tennis and golf and has been around for decades. In the Lake Travis area is the renowned Austin Golf Club designed by legendary Pete Dye. Also in the Lake Travis area is the Spanish Oaks Golf Club. It features a lovely members only club for dining, hosts the Austin Tennis Academy and has a great PGA golf course designed by Bobb Weed.

When finding a club, the important part is understanding the particular dynamics of the club in question. Some clubs are entirely private, while others are semi-private and allow non-members to enjoy certain aspects. This is an important factor, as semi-private courses generally get more golfers than private establishments.

Here are some additional questions to ask the GM or director when you visit:
What are the guest rates, and do they change seasonally?
How many golf tournaments are offered per year? What are the additional costs?
Do you have any partnerships with other clubs? If so, what are the reciprocal rates?
How easy is it to get tee times? Do I need to call, or can I reserve them online?
How many total members? How many full-time members versus seasonal members?


Cost Details
Since country clubs are private or semi-private institutions, there are certain costs you need to pay for the privilege of membership. The fees cover maintenance costs, staffing, facility upgrades and allow the club to provide activities and amenities.

Some of the associated fees may include, but are not limited to:
Initiation fees: Most clubs charge a one-time payment for you to become a member. The fee is often the most significant sum that you will have to pay to the club.


Annual dues: Unlike the one-time initiation fee, annual fees must be paid regularly. This ensures that your membership remains in good standing. These fees generally range from a few hundred to a few thousand dollars a month.


Additional costs: Many clubs charge fees on top of annual dues. Some clubs will have you pay a certain sum monthly or charge you to use their lockers or golf carts. Another fee to keep in mind is an assessment, a larger fee collected to cover significant expenses, such as renovations.


Food and beverage minimum: Ask if there are food and beverage minimums. Many clubs require members to spend a certain amount on food/beverage per month or year.
Types of Memberships
Once you grasp associated costs, research the types of memberships offered in various Austin country clubs. Read below for a breakdown of every kind of country club membership:


Equity membership: Becoming an equity member means paying the highest membership fee, allowing you to join the board of directors (if voted in), voting on vital issues, and having the highest status at the club.


Non-equity membership: Non-equity members do not get the privilege of voting on board matters, including clubhouse renovations, course projects, staff changes, etc. This type of member usually pays a smaller initiation fee and likely smaller dues.


Trial membership: Some clubs offer trial memberships to attract new members. This grants you the ability to try the club on for size while paying a one-time fee. You'll get to play the golf course several times, meet members, visit the practice facility, eat at one of the restaurants, and simply feel out the club. A trial membership gives you a clear view of whether it is the right club for you and your family.


Family membership: The cost for family members to join is a crucial factor. If you live with a partner or spouse, they might be included in the fees you've paid, or they will need to pay a small monthly fee. Be sure to check the rules on kids joining, age eligibility, and other related costs.


Seasonal membership: If you only play golf seasonally, this is an excellent option for you. Seasonal members often have slightly higher initiation fees and monthly dues that make up for the months you aren't using the club's facilities. These members rarely have a say on club matters.


Junior executive membership: Junior members are typically under 40 or 45 years of age. Some clubs offer discounted pricing for younger members. Junior members often pay smaller initiation fees and lower monthly dues. Double-check the policies before joining a club.


Social membership: If you're not much for golf but enjoy being part of an exclusive society where you can relish luxury amenities, social membership is ideal for you. For instance, you can eat at the club restaurants, attend various soirees, play tennis, use the fitness facilities, etc. This membership type is usually the cheapest and great for social butterflies who care less about golf.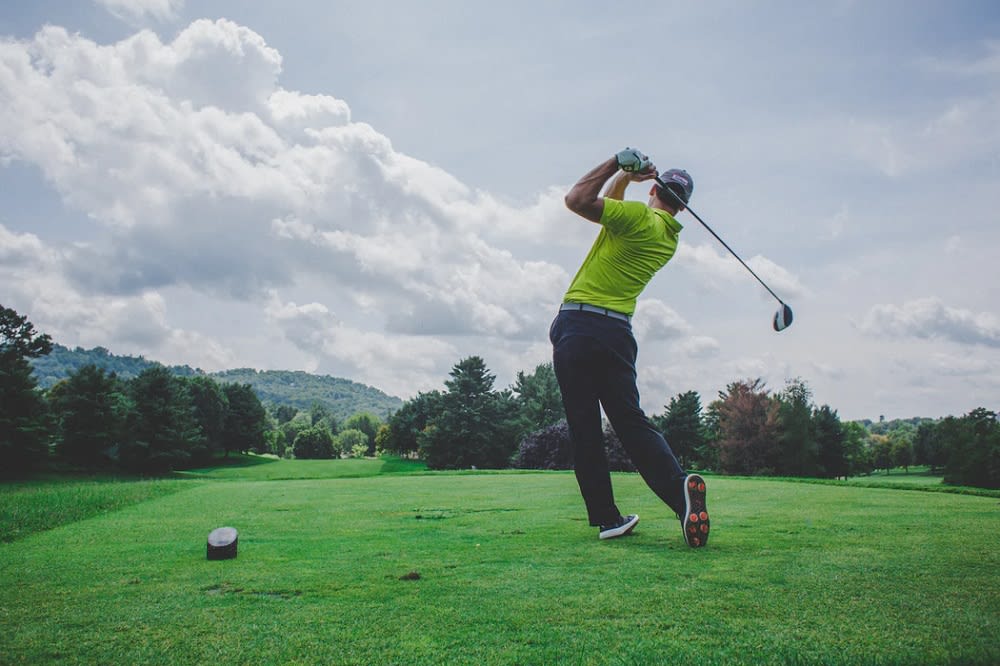 Benefits of Becoming a Member
Membership fees tend to be hefty, but the rewards are sizable. When you join a club, you become entitled to a broad range of benefits that differ based on the club you've chosen. Even if you don't take advantage of all of them, some benefits will undoubtedly appeal to you. Although specifics vary by club, some typical benefits include:
Clubhouse use: Members can often rent the club facilities for private gatherings, including birthday bashes or wedding receptions. Additionally, clubhouses make excellent locations for company meetings.


Personalized service: You will never tire of being greeted by smiling clubhouse attendants and golf professionals addressing you by name.


Dining establishments: Country clubs usually feature one or more restaurants on-site. These restaurants are ideal for sipping a refreshment after a round of golf or enjoying a family dinner.


Facilities: Using the facilities is a substantial benefit, with amenities ranging from pools to tennis courts, spas to wellness centers.


Golf privileges: The main reason people join a country club is for exceptional golf. Members usually have first access to tee times, often not even needing to book them in advance. Private clubs provide some of the best courses around, thanks to membership fees and an unmatched emphasis on quality.


Tennis: Austin has a thriving tennis community and many clubs have started pickleball leagues as well.


Family Events: Giant egg hunts, dinner with Santa, swim team, summer camps are just a few of the fun events many clubs offer.
What to Consider Before Joining
Take the time to ask yourself what you require in a country club. The last thing you want is to pay a high price and sign a long-term contract with a club that isn't a good fit! Do not rush the process or make any hasty decisions. If, for any reason, you don't like the feel of the club or members, keep searching. You are joining more than a club; you are joining a community. Find a country club that makes you feel welcome and offers a fun, inviting atmosphere.

Before joining, schedule a visit to the club, talk to current or past members, ask about the application process and fees, and read the fine print. Once you've become a member, you'll experience endless luxuries and amenities that come with the country club lifestyle. With due diligence, you will find a club that is a good fit for you.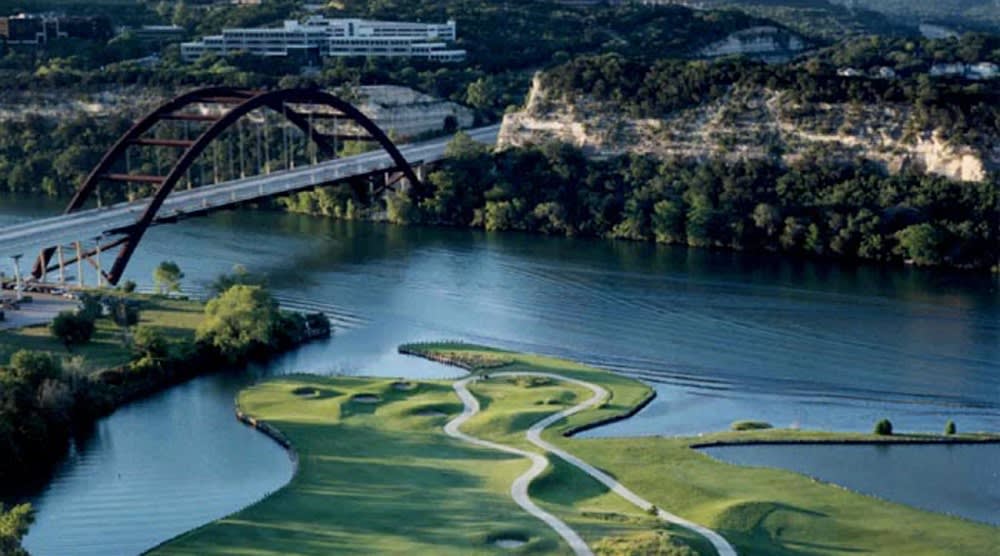 Austin Country Club, Credit: GOLF.com

If you're specifically looking for a top-tier private golf club, check out this 2018 list by Austin Business Journal, and this list of public and private Austin golf courses assembled by Austin Golf Course Communities. Check out Lost Creek Country Club, Barton Creek Country Club, Westwood Country Club, and Austin Country Club for clubs with various amenities. Whichever club you join, you will be luxuriating in all the incredible social and recreational perks in no time!

Are you interested in moving to lake Austin to start taking advantage of the many country clubs in the area? Contact the Kathryn Scarborough Group! Talk to Kathryn about your move today to reap the benefits of the country club lifestyle tomorrow!