Since being incorporated in the late 1900s, Westlake, just outside Austin proper, has seen remarkable growth. What was once simply a small neighborhood just outside Austin has become one of the most luxurious and desirable neighborhoods in the area, with many Westlake, TX, homes for sale offering incredible waterfront or city views and unique architectural designs.

Located just minutes from the best of downtown Austin, Westlake residents are also close to nature, with Barton Creek Habitat Preserve and Barton Creek Wilderness Park just around the corner. Westlake offers some of the best living Austin has to offer.

Westlake is one of the best and more affluent places to live in all of Texas. Outside of buying the deluxe homes in one of Westlake's neighborhoods, some residents seize the opportunity to build their dream homes on the picturesque landscape.

With the Austin real estate market red-hot and not cooling off, Westlake continues to be one of the most luxurious and desirable areas within the Austin area. If you're searching for a new home and neighborhood in which to settle down just outside of Austin, here are some reasons homes in Westlake, Texas, might be for you.
Why Westlake is such a great Austin suburb
A great place to live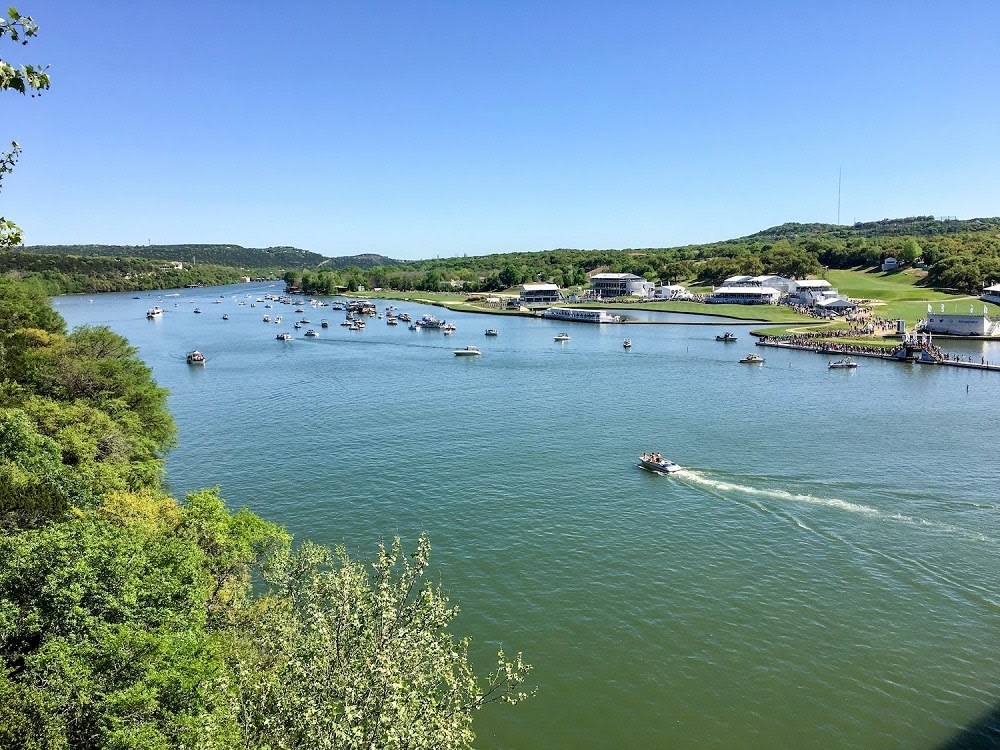 Photo courtesy of Austin
Westlake has become one of the most desirable areas in and around Austin, making it a great potential investment for those moving here. Residents decide to settle in this luxurious area for many reasons, including the school system. The schools that service the Westlake community regularly rank among
the top tier
of Texas schools, with
test rankings among the top 5%
in the state.

It's also notable for its beautiful scenery. Much of the neighborhood was built around old-growth trees, with luxury homes carefully crafted to keep the beautiful Austin landscape intact. You may be just a few minutes from dining and shopping downtown, but driving through Westlake makes you feel like you've escaped the city entirely.
One of the biggest benefits of moving to luxurious Westlake is the location. Just north of Westlake is Lake Austin, where residents can enjoy boating and fishing. If you don't want to own your own boat, plenty of rentals are available along the water for a good day of fun. When you're done, there are a variety of lakefront restaurants to choose from, like Abel's on the Lake. Abel's arguably has some of the
most beautiful views
of Lake Austin, along with some really excellent menu choices.

If you're a golf fan, Westlake is the perfect neighborhood. Austin Country Club is just north of the neighborhood, situated along the Colorado River. The club regularly hosts professional golf tournaments and has over 1,801 acres of pristine land to enjoy.

On the other side of Westlake just south is Lost Creek Country Club, with a par-72 championship course, a driving range, and a putting green, plus a brand-new center that uses technology to analyze and improve your swing. Lost Creek Country Club also offers members a full fitness center, a swimming pool, tennis and pickleball courts, and exceptional dining.
Among the dining and retail options in town, there is
the Village at Westlake
. This outdoor shopping plaza has numerous local and chain stores to choose from and a variety of dining options, including a Kerby Lane Cafe, a quirky Austin staple. If you're looking for a more upscale shopping experience, consider
Hill Country Galleria
, which has some of the best shopping in the area.

As always, Westlake residents enjoy proximity to downtown Austin, where there are countless more exclusive opportunities.
The current market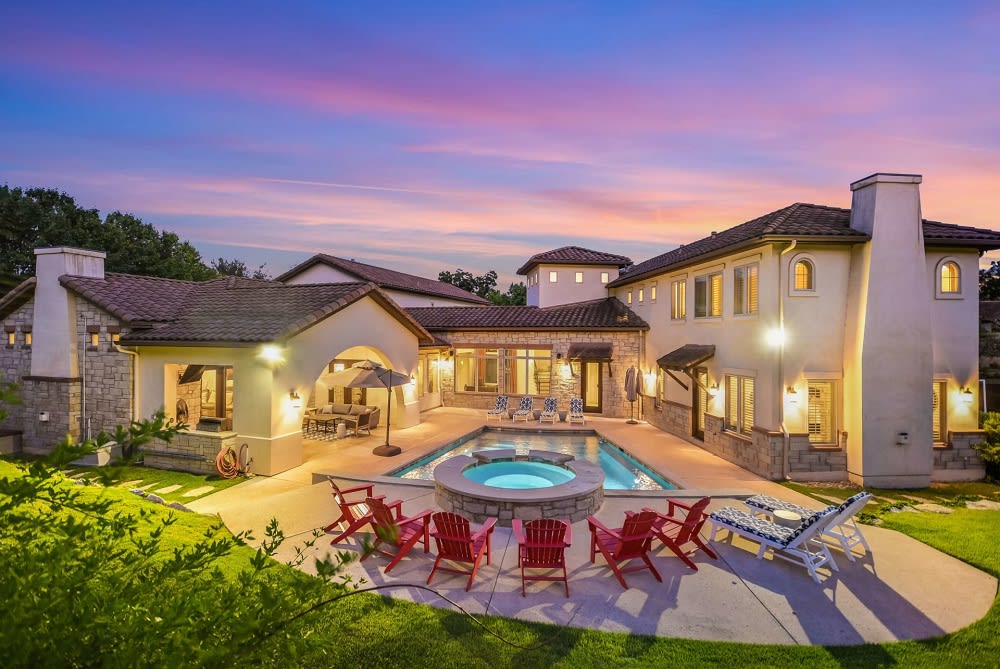 It's no secret that Austin, Texas, has seen an
incredible seller's market
in the past few years. Time and time again, we are seeing unprecedented growth, with luxury homes in Westlake and the surrounding areas staying on the market for just days before an offer is accepted.
A recent
Texas A&M University's Real Estate Research Center
report indicates that inventory dropped well below national standards. The average market has about six months of inventory of houses available — this is a standard housing balance. In July 2022, Austin had 2.4 months of inventory available. This causes a real panic for buyers, who are in a situation where if they wait, they might lose out, prompting many bidding wars.

The luxurious Westlake real estate market wasn't an exception, with homes reaching record highs and many properties experiencing major bidding wars. While it can be challenging to buy in this climate, it's certainly not impossible. Most buyers find success working with an experienced agent and taking their time to craft a bid that fits the market, the seller, and your needs.
Austin is popular for a reason!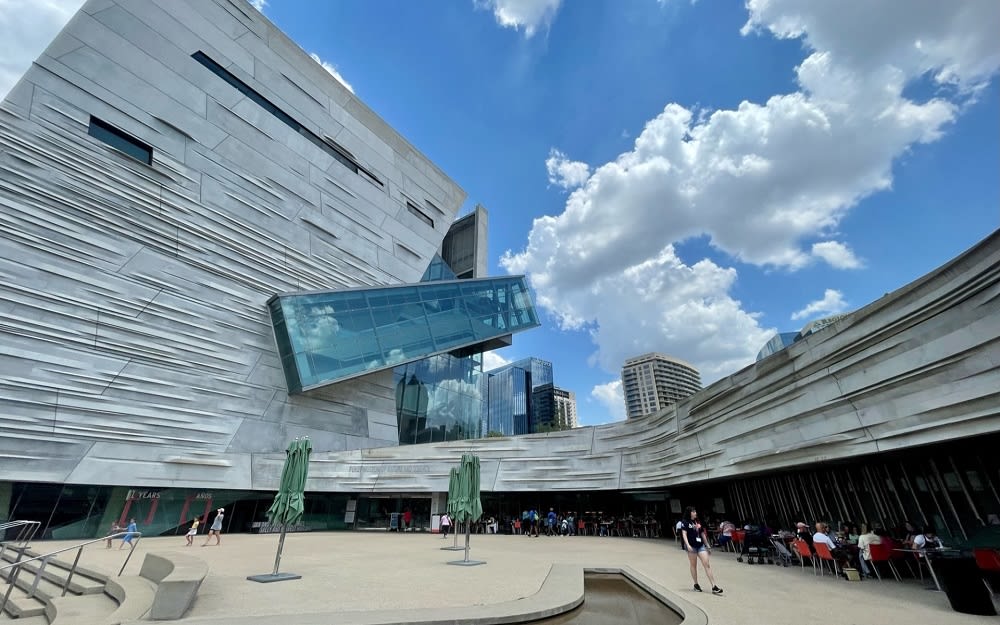 Photo courtesy of Austin

Some cities grow, and you have to question why someone wants to live there. Austin, however, doesn't have that problem. People choose the exclusive and luxurious Westlake real estate market not just for everything it has to offer but for everything so very close.
Austin, Texas, was named the
number one city to move
to in global rankings in late 2021, pushing out London. Long-time residents of this "weird" Texas capital will tell you Austin has a lot going for it.

The weather is, of course, a huge draw. Austin enjoys over 225 days of sunshine yearly, more than the national average. Austin can be hot in the summer months but rarely dips below freezing, even at its coldest. That's great, as it means Westlake residents get to enjoy a lot of beautiful nature.

In addition to what is within the Westlake community, like Lake Austin, there are numerous parks and lakes to spend your afternoons cooling off in. Zilker Metropolitan Park is probably the most famous, with over 350 acres of hiking, biking, swimming, and playing to enjoy. McKinney Falls State Park, Emma Long Metropolitan Park on the water, and Mayfield Park and Nature Preserve are just minutes away.

Farther out, residents of Westlake can take a day trip to Pedernales Falls State Park with incredible views, or Longhorn Cavern State Park, with amazing ranger-led tours of rock formations and caverns.
Moving to Austin? Partner with Kathryn Scarborough
There is no shortage of fun and exciting things to do in Westlake's beautiful, exclusive neighborhood and the surrounding Austin area. If you believe Westlake real estate should be your next investment, consider contacting local agent
Kathryn Scarborough
to start searching for your dream home. Kathryn has years of experience working with luxury homes in the Westlake real estate market and can help navigate you through this hot market and into the perfect home for you.