Austin, Texas, is an exciting and famously weird place to live. With its highly-rated public schools and great diversity, Austin is an excellent place for both individual professionals and families to live.


Included in the city's parameters is a beautiful neighborhood called Spanish Oaks, which is located close to the heart of the city. Of course, Austin's nightlife is popping and filled with variety, but what about the best ways to start your day in the city? Check out these five distinctive, highly-rated coffee shops to start your day right!
Mozart's Coffee Roasters
Mozart's
has been on the Austin coffee scene since 1993, serving up drinks with unique flavors in an atmosphere that locals assert a different kind of feel. Mozart opens at 7:00 a.m. and closes at midnight every day, making the short trip from the adjacent Spanish Oaks homes worthwhile. Mozart's has plenty of unique options with syrups as exotic as mango, rose, and lavender.
The coffee shop also offers smoothies, like their renowned and inimitable peach-apricot smoothie. Visit the
South by Southwest
acclaimed music festival to catch a glimpse of a few famous faces. Locals rave that winter brings out a unique side of Mozart's thanks to the coffee shop's annual light show display from the deck overlooking Lake Austin. When you're perusing Spanish Oaks real estate, stop by!
Lucky Lab Coffee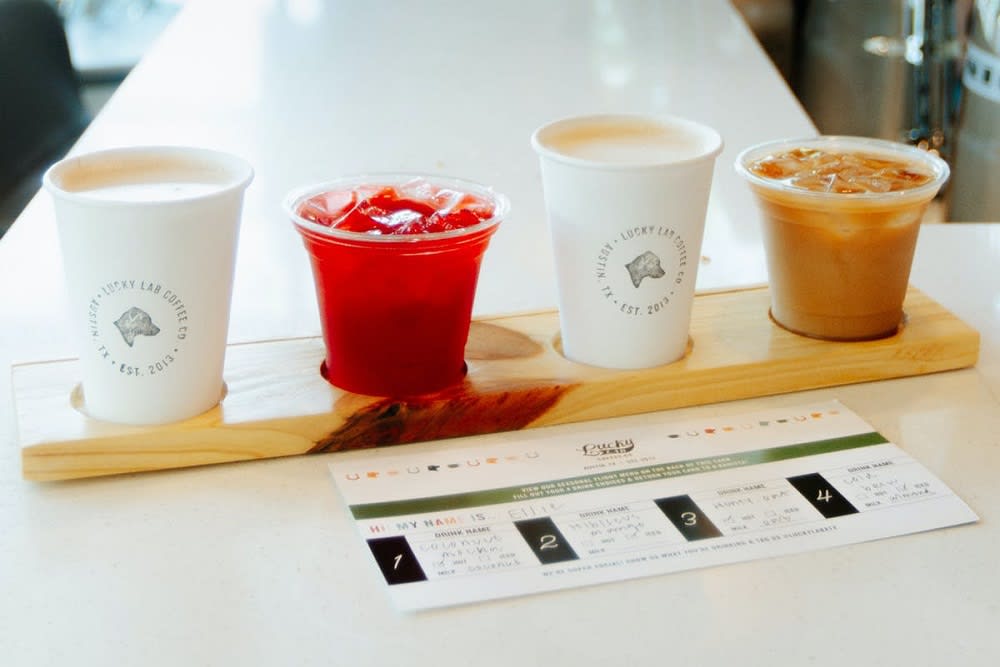 Close to Central Austin is
Lucky Lab Coffee
. This dog-friendly cafe is a must-see when walking your pup through the Spanish Oaks real estate. Founded in 2014 by couple Ron and Courtney, the mission of this fun shop is to provide a space for customers and their dogs, all while serving up tasty drinks and made-from-scratch pastries.
This coffee shop came from a coffee food truck that used to serve corporate events and weddings. They formed a partnership with a national retailer and became what they are today — a local favorite spot to bring your dog while experiencing the classic hospitality of the South. Drink options include the Bees Knees Sweet Cream Latte, which utilizes sweet honey and has undertones of rosemary and lavender. Even their syrups are hand-made in-house and can be purchased by the bottle.
Epoch Coffee
Epoch Coffee
is one of the most highly-rated coffee shops in Austin. The chain has three locations in Austin and seems to be magnetic — many reviewers return time and time again. Local favorites include the iced chai, which reviewers say has a distinct ginger flavor. They also offer an iced peppermint green tea, a refreshing choice for those warmer days when traversing through Central Austin.
One distinction from other coffee shops Epoch Coffee is its commitment to the arts. Epoch Coffee features local artists' works on their walls on a rotating basis, and customers say this attribute adds character and atmosphere to the space. Speaking of space, reviewers say that although it's clear Epoch Coffee is popular, there is usually room to sit and enjoy your drink without feeling rushed.
Black Rock Coffee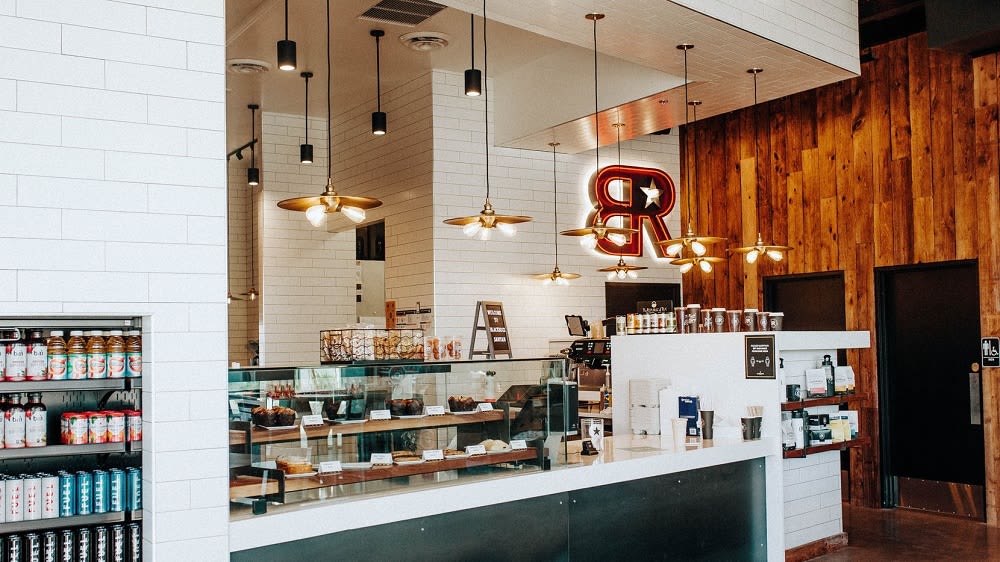 Black Rock Coffee
is a commuter's dream. The shop opens at 5:00 a.m. and even has a drive-through window for busy commuters stopping by on their way to work. For those early mornings after long nights, be sure to order the I.V., which is composed of Irish cream, vanilla breve, and six — yes, that's right, six — shots of espresso. Another fan favorite is the Mexican Mocha, which bursts with vanilla, almond, and cinnamon flavors.
For those mornings where you'd like to take it slow, Black Rock Coffee also has indoor and outdoor seating, perfect options for the warm Texas weather. Black Rock also offers smoothies and light food options, including flavors like mango, peach, and the distinctive green apple. If you're looking for a coffee shop near the Central Austin real estate scene that's great for quick mornings, look no further than Black Rock Coffee!
Monkey Nest Coffee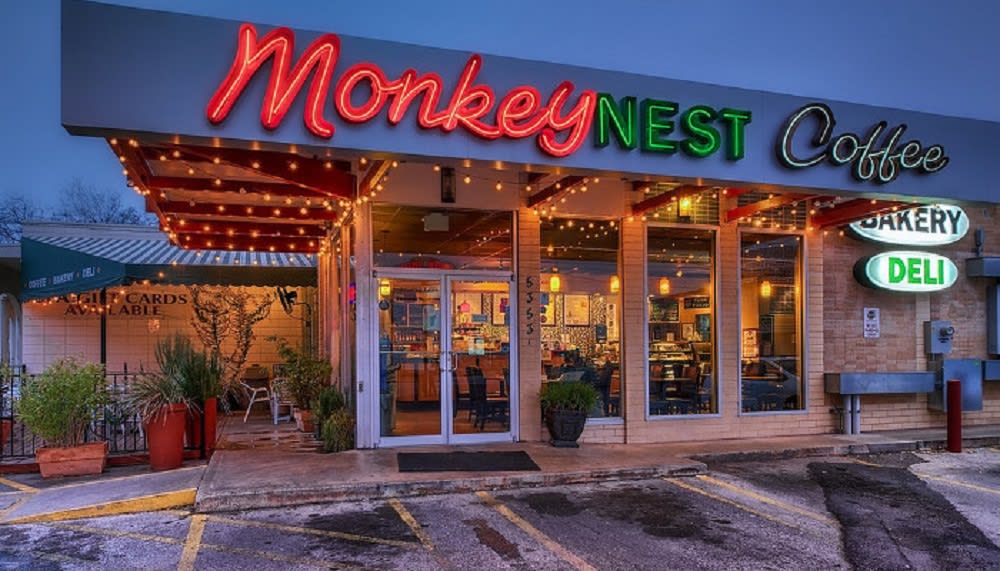 Established in 2011, this coffee shop is truly one of a kind.
Monkey Nest Coffee
occasionally offers live music while serving up hot and cold drinks. Some menu favorites include the blackberry cobbler latte and the wildflower lavender latte, which have distinctive flavors rarely found at other shops.
Customers agree the atmosphere makes this coffee shop a great place to visit. It has a local mom-and-pop vibe that makes Texas visitors and natives feel at home. The service here is lauded, with customer interactions that embody Southern hospitality.


Austin is a city brimming with possibility and adventure — and what better way to tackle it than with a fresh cup of coffee from one of these special shops? Catch a famous face at Mozart's, or bring your furry best friend to Lucky's after your morning walk. Take in the beautiful local art at Epoch Coffee, and don't forget, if you're in desperate need to wake up, you can grab an I.V. at Black Rock Coffee. If you're looking for exceptional customer service, stop by Monkey Nest Coffee.


If you're ready to move into one of Central Austin's homes for sale to be closer to these great coffee spots, reach out to trusted local agent
Kathryn Scarborough
today!