Have you ever gone to a paint store, picked a color that you positively loved, then put it on a wall and hated it?


It happens.


Choosing a color from a two-inch square that will look great on an eight-foot wall isn't always easy. It helps if you have guidelines to follow, saving you many trips to the hardware store. Some colors will make a home feel contemporary and luxurious, while others can make it feel outdated.


To help you coordinate a color palette for your home that will make it feel brand new, we gathered some current trends and ideas on using these colors to best accent your home.
Fifty shades of green
All shades of green are "in" and on-trend. Green brings the outdoors inside, imitating nature for a calm, soothing effect. The question is: which shade of green should you use and where? Dark green is best suited for accent furniture or an accent color in mosaic tile, perfect for the kitchen or around a mantlepiece.


Grass green can be used as an accent, too. Adding
plants
to any space is always the best option. Gray-green can be used on entire walls since it's light enough to work like a neutral. Like nature, green is the perfect backdrop for any color scheme or design trend.
Butter yellow
Possibly for the same reason we crave more greenery in our homes, we also crave more sunshine — so much so that many people are looking for Westlake Austin homes for sale to bask in Austin's its gorgeous weather! Yellow is a great way to brighten up a room and make it feel vibrant. Yellow is an excellent complement to dark rooms and dark decor — it can even work in homes with a gray-green neutral color scheme, beige neutrals, or gray neutral colors.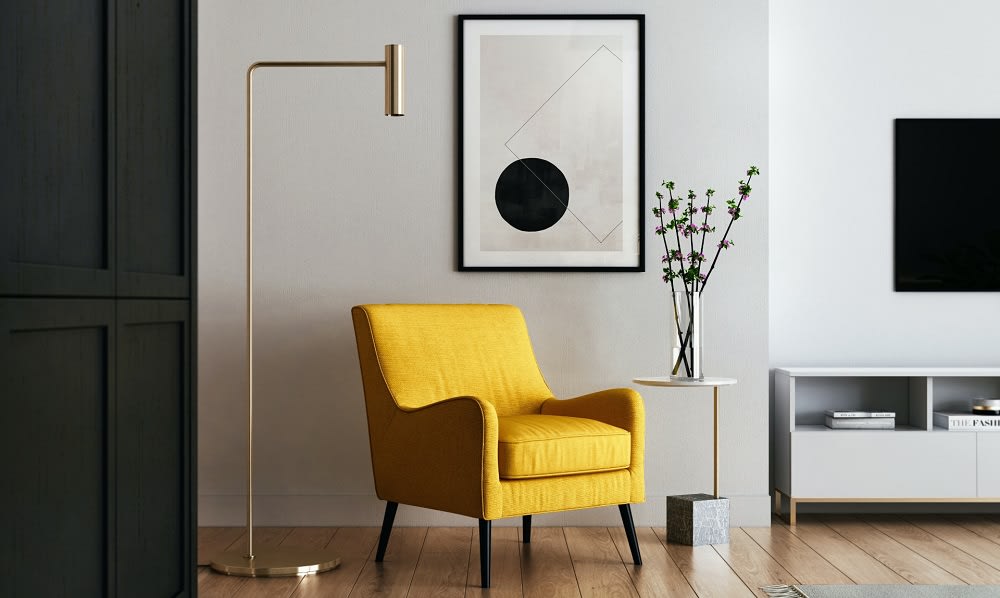 Yellow can be a difficult color to work with, so look for warmer shades — think of butter and citron. Keep in mind that anything that goes together in nature will go together in your home. Try to keep the same tonal palette throughout. If you are using spring greens, use a spring yellow. If you are using emerald greens, use a warmer yellow.
Vibrant oranges
If we were to paint a bright sunny day, we would grab yellow and orange, so it is no surprise that oranges are also trending. It is a color you want to use sparingly, as it can easily take over a space. A pop of orange is probably the most vibrant color you can add to a room. It makes a great accent in Barton Creek, TX homes for sale.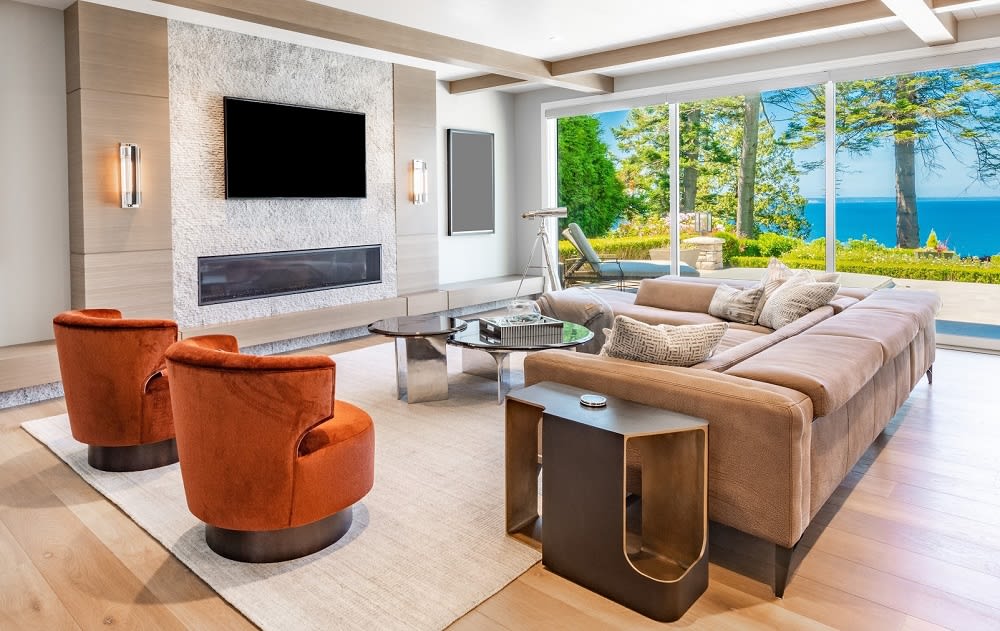 Use it in your pillows or throws, or maybe even your
drapes
if the color balances well in the room. Orange pairs well with browns, greens, and yellows. If you choose a rusty shade of orange, it will also pair well with aubergine.
Dark and moody
It seems odd that dark and moody rooms are trending along with the nature-inspired colors of sunshine and healthy green. We feel the trend speaks more to the departure from all-white homes with a sterile aesthetic than anything else. Or maybe it is because we've been craving rich, soothing color palettes after a stressful few years.


Choose a deep eggplant color, or aubergine, on the walls to put a sensual spin on the dark and moody aesthetic. The color pairs well with light blues, rich woods, and copper. It can create a luxurious feeling when combined with velvet chairs and distressed old-world
rugs
. Be mindful of creating these dark and moody spaces — you don't want your home to appear too drab! Pair the dark with the light for a perfect balance in your space.
Beyond beige
Beige will likely be used in Westlake homes for sale because it provides the perfect canvas. However, the lighter beige colors are not the ones to reach for — go warmer and darker, beyond beige. Think golden brown with warm, earthy tones.


Brown is a warm color and more soothing than white. It mimics the organic materials of wood, stone, and jute, which are also trending. Warm brown walls are the perfect backdrop to bright bursts of orange and teal, colors that add vibrancy and depth. Or add a few
antique
pieces made from darker wood tones to add rich, organic pigments to the room.
Organic materials
Color, nature, and organic everything is in, so don't be afraid to use organic materials with rich colors. Marble's beautiful veining in your kitchen and bathroom, rich, raw wood on your ceiling, and all types of stone and brick provide texture and color. Organic materials stand the test of time, not as affected by trends and styles, because nature never goes out of style.


Colorful Spanish and
Moroccan tile
make beautiful art patterns on your flooring, walls, or backsplashes. They bring an aesthetic from different countries and cultures, adding personality to a room. Even if you use them in a small space or as an accent, they can make a big statement in Westlake Austin homes for sale.
Colors that fit your architecture
The thing to keep in mind when changing up the color palette of your home is to choose an aesthetic that matches the architecture of your home. Moroccan tile may not work in a log cabin home, for example. Consult an
interior designer
if you're unsure where to begin and need guidance. It can also be beneficial to consult with your real estate agent — they have a finger on the pulse of what buyers are looking for in Barton Creek and the surrounding neighborhoods.
If you're ready to list your home or purchase a new property, the team at
Kathryn Scarborough Real Estate Group
are happy to help. They have experience working with investment real estate and buying and selling luxury homes. Contact Kathryn today to find your next dream home in Texas!