Elite 25: Who Are They?
Established in 1994, Elite 25 is a group of Austin's leading real estate agents. These phenomenal realtors represent the city's most exclusive luxury properties, working with Austin's most discerning property sellers and buyers. Out of more than 14,000 realtors citywide, members of Elite 25 are the top 0.25% of realtors. Given their proven track record, unrivaled reputation, extensive network, and exclusive access to off-market properties, you'll definitely want to work closely with an Elite 25 agent when looking to sell or buy Austin real estate.
Elite 25 members are selected based on individual sales criteria, including a minimum of $15 million in residential sales during 2021, and a minimum of five properties sold in the 2021 calendar year at a price equal to or greater than $1 million, earning a commission of no less than 2% to the applicant. The Elite 25 annual "Advisory Board" serves by-invitation-only and comprises representatives from several, if not all, of Elite 25 members' brokerages.
If an agent has made it into the Elite 25, you can bet that working with one of them will lead to an optimal real estate transaction. Members are constantly learning about the shifting housing market and navigating it with grace and ease, ensuring that clients looking to sell or buy Austin real estate are working with the most informed, successful realtors possible. One Elite 25 member to look out for in particular is Kathryn Scarborough. Given Kathryn's regional knowledge and impressive track record, you'll want to put her number on speed dial.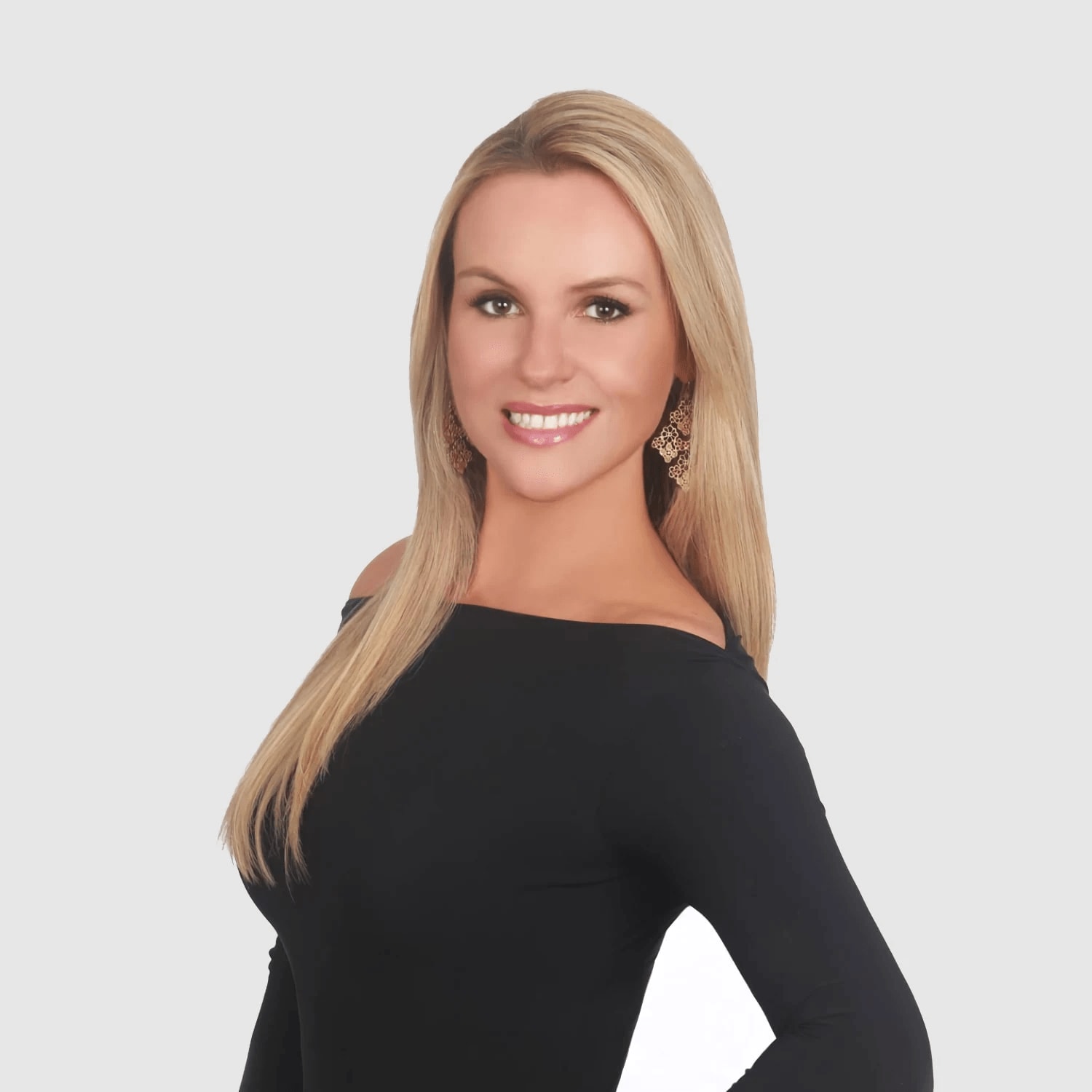 Kathryn Scarborough
When searching for an Elite 25 member who will go above and beyond your real estate expectations, look no further than Kathryn Scarborough. Kathryn is a fifth-generation Austinite with an impressive real estate sales record. With over $1 billion in sales, Kathryn is touted as one of Austin's top Luxury Agents and has been recognized as the #1 Real Estate Agent city-wide by Austin Business Journal in years past. She has built a strong reputation in Austin to provide quality service based on integrity, knowledge, and professionalism. Her mother, Michele Turnquist, mentored Kathryn, teaching her all of the ins and outs of the real estate industry.
There's no doubt about it, Kathryn took her mother's teachings and exceeded her own expectations, selling over $150 million worth of residential properties in 2021 alone! Additionally, Kathryn was appointed President of Engel & Völkers Austin in 2015 when her family firm merged with the global brand and is recognized as being in the Top 1% of Texas Realtors® (number 16 state-wide). Kathryn's achievements don't end there, as she is a recipient of the DuPont Registry Top Luxury Real Estate Professional award and is a Certified Luxury Home Marketing Specialist.
Kathryn's Exclusive Listings
Now that we know more about Kathryn's well-established career as a realtor, let's look at her current exclusive listings. One of her private listings is a one-of-a-kind, gated, 5.5 +/- acreage Lake Austin waterfront property that features a spectacular boat dock with an array of amenities. The two-level dock features an upper deck with a dining area with plenty of lounging space, a kitchen, and a bar. The lower level allows for easy water access with swim platforms, SUP and kayak racks, and two boat slips. Additionally, the dock has a large storage closet and underwater lights. Boasting an expansive 5.5 acres, this lot has endless development potential. If you're looking for a Lake Austin waterfront plot to build your dream home, this is the one.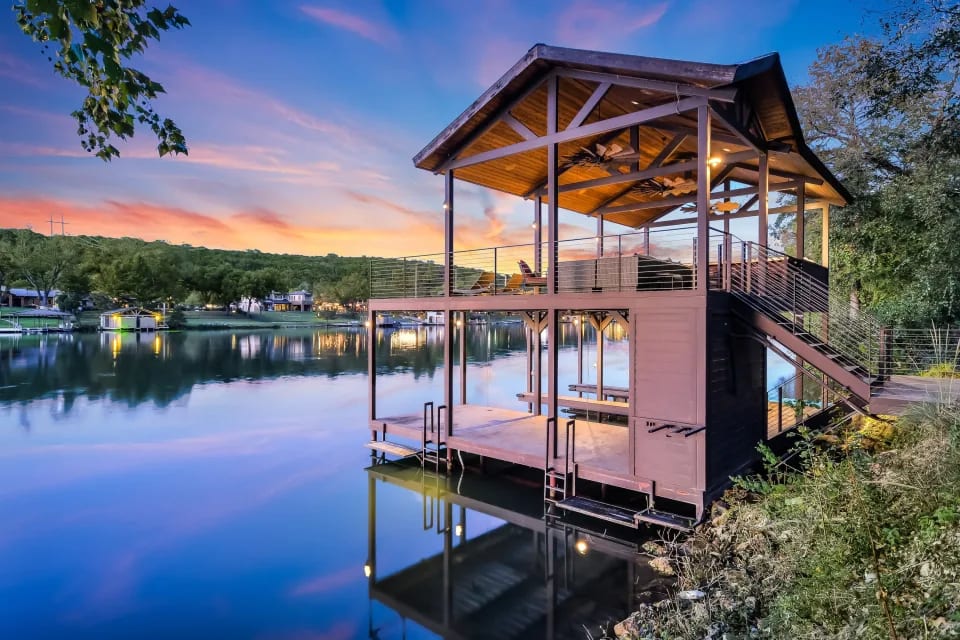 Spicewood Ranch is a private property in Cypress Valley, which is a mere 25 miles outside of Austin. This expansive 12-bedroom and the 9-bathroom estate is situated within an idyllic natural setting and features art installations, unmatched craftsmanship, and five guest treehouses, showcasing Austin's eclectic and outdoor nature. The 4,400 square home is perfect for a family, with the five guest treehouses being an ideal setting for a family compound or business. The property is also a working ranch with approximately 11 acres of rich, fertile soil, 50 fruit trees, a small herd of American Bison, horse stables, and pastures. Indeed a sight to behold, any growing family would be lucky to call Spicewood Ranch home.
Last and certainly not least, Kathryn is currently selling a Penthouse unit at the De Saligny in Clarksville. This bright penthouse features an open floor plan, a classic design, and unique finishes selected by Three Fold Design. The stunning outdoor terrace spans over 1,100 square feet and overlooks the pool, downtown, and the Capitol building. Offering 4 bedrooms and 4 bathrooms, this incredible home features 2 fireplaces, an elevator, and three parking spaces, one of which is covered. This home is teeming with fabulous amenities and is conveniently located a few minutes away from downtown. Residents can access charming Clarksville businesses, a dog park, and exceptional restaurants, all within walking distance! Beckoning opulent empty-nesters and families alike, this home is ideal for those looking to live a genuine Downtown lifestyle in a vibrant, walkable neighborhood.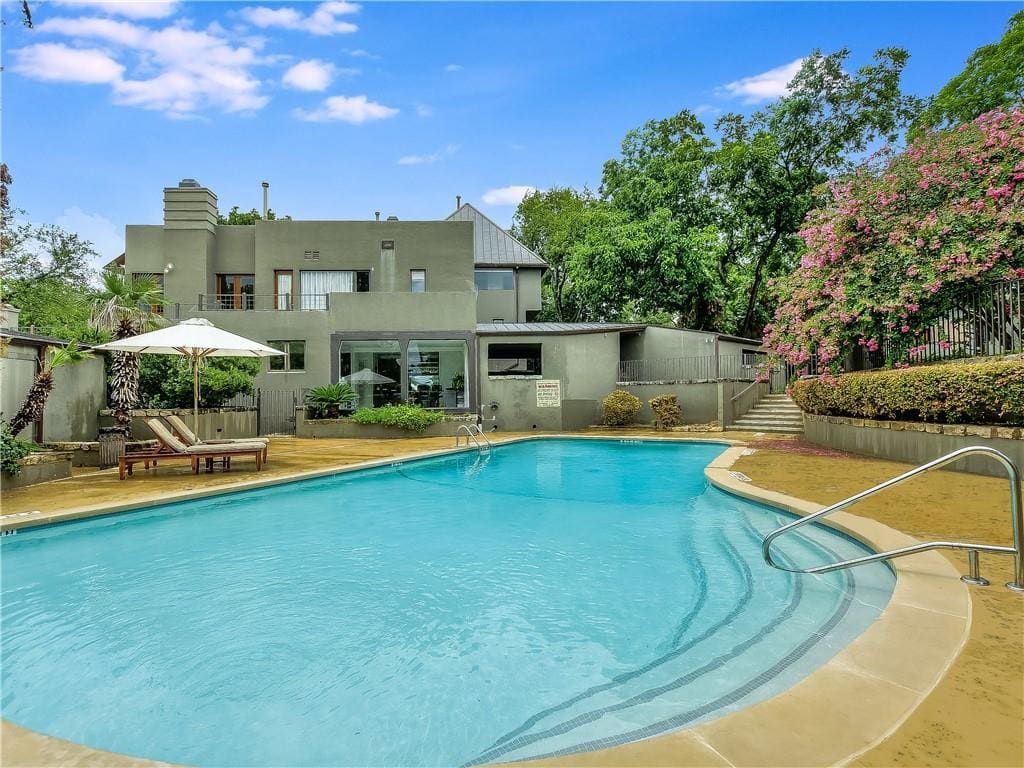 1111 W 12th St, Unit #118
Home Buying/Selling Resources
Kathryn's services extend beyond selling and buying Austin real estate - her website provides resources for people buying and selling homes. When it comes to buying a home, Kathryn provides a top-tier, personalized experience. The professionals of Engel & Völkers believe luxury goes beyond any object, property, or price point, understanding that it's personal and priceless. When it comes to selling homes, Engel & Völkers has access to prospective buyers worldwide. The company reaches millions of consumers via their multi-channel marketing efforts and handpicks and refers buyers for the specific properties they seek.
One thing is for sure: when you are ready to sell or purchase Austin real estate, you should contact Kathryn Scarborough. Whether you seek Westlake homes for sale or to sell your Lake Travis real estate, Kathryn will guide you through each step of the home buying or selling process.