As more professionals work from home, Lake Austin homeowners are exploring the best home renovations - for both personal enjoyment and the best return on investment.


Home Offices
It's clear: more Americans are working remotely. While many organizations have embraced a hybrid solution, with some days in the office and some from home, professionals from every industry are relying on a highly functional home office.

Whether you're fully remote or only part-time, there's no question that the addition of home office is a smart investment for a Westlake Hills or Austin, TX professional. As virtual work becomes the norm, a high-tech setup will support your lifestyle as well as function as an amenity for potential buyers, if and when you decide to sell. Build an office with flex space that can function as a guest bedroom, or home gym for your future buyer.
Kitchen Remodels
With social distancing, quarantines, and lock-downs, Americans have leaned into cooking and eating at home. There's a reason sourdough breadmaking had a viral moment at the start of 2020 - cooking at home is a serious source of comfort and relaxation. More and more people are relying on baking and cooking to find calm in a turbulent world.

This shift towards home cooking translates into some very specific renovation projects, such as gourmet kitchens, outdoor kitchens, high-tech ovens, smart refrigerators, bigger cabinets, and quieter dishwashers. Wine refrigerators, extra storage space, and centerpiece marble islands worthy of gatherings — on Zoom or in-person — are also great investments.

Since you're renovating in the exclusive Texan community of Westlake, take full advantage of the view, particularly if you are fortunate enough to have one of Lake Austin or the rolling hills of Westlake. Plan the remodel to feature a stunning view from your kitchen window. If you've dreamed of looking out at the awe-inspiring lake while cooking for your loved ones, now is the time to make your dream a reality.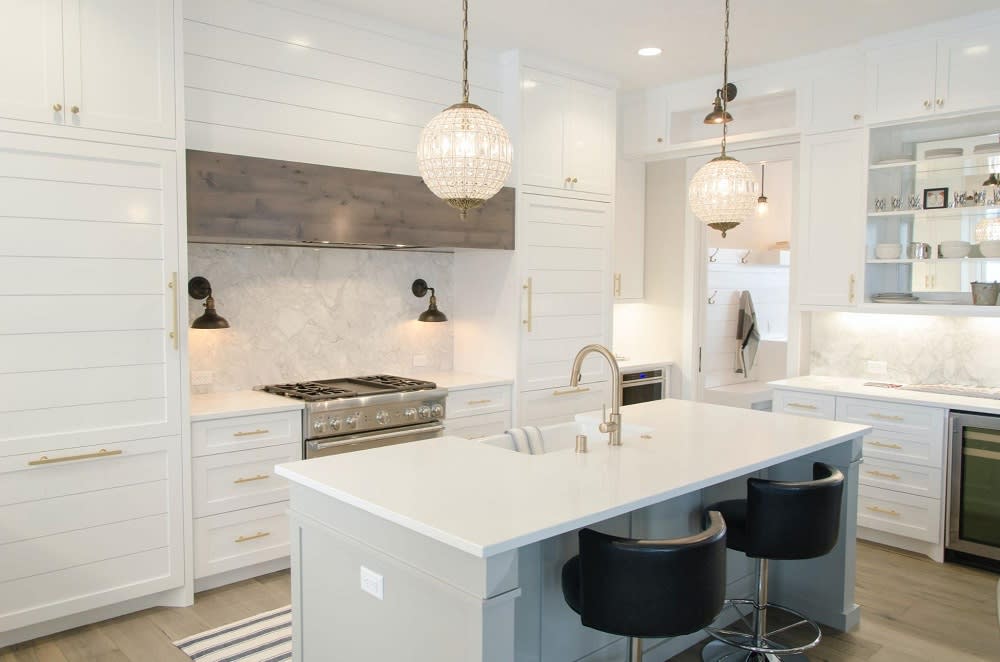 Lake Austin Will Continue To Attract Families
Even during the worst of the pandemic, the Lake Austin area boomed with housing remodeling. Many professionals sought to transform their waterfront home into an oasis of calm and peace for an extended family.

One in four Americans are living in multigenerational households in 2021, and the trend seems to be continuing. More young people have moved back home, while more seniors are relying on family support. This overall shift indicates that, if you're remodeling anyway, you should make your home a place that can accommodate the needs of all of your family members.

This easily points to renovations such as finishing a basement, creating an in-law unit in the backyard for relatives and building multi-use spaces for the entire family.
Homecation at Lake Austin
There's no doubt that Americans are staying at home for vacations. A recent Harris Poll found that 40% of Americans are opting to stay put, rather than risk travel. This trend only underscores the value of making your home remodel vacation-worthy.

What do you value in a vacation spot? Most likely it's luxuriating by the pool, spending time at the lake, and having a carefree, active lifestyle. Pick the remodel projects that will make your home vacation-friendly. You can enjoy the good life right in your own backyard.
Lake Austin Oasis of Outdoors
With all the guidelines and advice on social distancing, Texans' love for the outdoors has only increased. homeowners are using outdoor areas to enjoy all the wonders that the Austin area offers.

If you've been using your outdoor area more than ever, consider projects like installing an outdoor kitchen or BBQ setup. Or, build a deck or patio for al fresco dining, with some outdoor lighting to make your space more functional and secure. Many homeowners are remodeling their exteriors for frequent use - studies confirm that Americans are spending an average of three more hours outdoors than they were pre-pandemic.

Real estate experts also find that homes featuring outdoor spaces are selling more rapidly and for higher prices.

In addition to outdoor dining areas, plan your remodel with safety and flexibility in mind. With climate change on the rise, many homeowners are eager to upgrade to smart sprinkler systems and fire prevention features. Sprinkler systems and outdoor lighting are among the safety features known to speed up the sale of homes. Customizing your home to have an oasis-vibe is not just a good idea, it's also a great investment.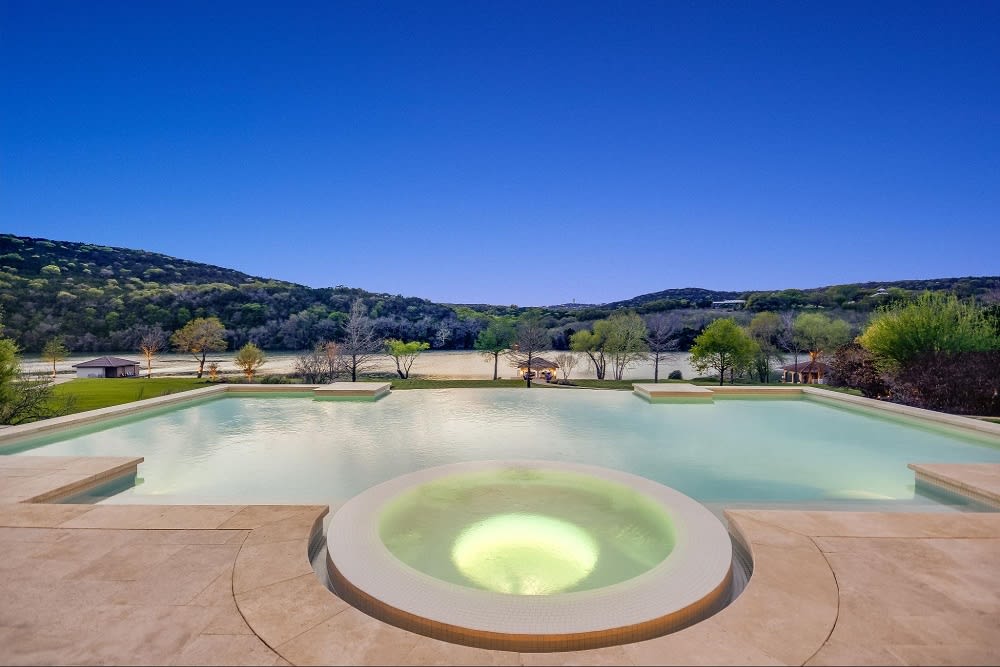 Tech Smart and Pet Friendly
In the last year, homeowners in Westlake turned to technology like never before. Touchless technology has become the new reality for Austin, TX homeowners. Boutique offerings are becoming standard such as self-cleaning toilets, automated security systems, and voice-activated lights.

Technological innovation is evolving at a rapid rate and only promises to continue. If you've been curious about the latest advances, talk with your real estate agent. They'll advise you on the most appealing technology to make your home innovative, convenient, and attractive to future buyers.

Working remotely can sometimes feel lonely, and more people are turning to the comfort of having a pet. Just take a stroll and you'll see an increase of people walking their dogs. You're not imagining things — a Nielson survey confirms that 20% of those surveyed adopted one or more pets, up from 5% last year.

Naturally, pet-friendly features can be an appealing aspect of your remodel. A special pet shower or dog doors are important renovations for your pet, as well as an attraction for a future owner. Homes with fenced yards sell 6.8 days faster than those without a fence in their description.


Considering a renovation project for your Lake Austin home? If you're ready to move ahead with your Westlake remodeling plans and want to confirm it's a smart investment strategy, reach out to a trusted Austin, TX real estate agent like those at Kathryn Scarborough Real Estate Group for exceptional guidance.