The waterfront along Lake Austin is one of the most loved features of Austin, TX. Austin's long, winding waterfront is great for walking, biking, and jogging along the shore. However, getting out on the water is even better. Austin's Lady Bird Lake is a perfect place for paddleboarding, kayaking, or canoeing. There are also many great opportunities for fishing or swimming in the Barton Creek Greenbelt.
Waterborne destinations in Austin
Austin's most prominent waterfront is Lake Austin, which is part of the larger Colorado River that runs through much of Texas. The water is generally calm and inviting, and with the great year-round weather that Austinites enjoy, almost any time is a good time to get out on the water.

Several additional spots in and around Austin are great for those who love aquatic activities. Among them are Barton Creek and nearby Lake Travis, which is located on another large reservoir of the Colorado River. Thanks to the jagged banks of Lake Travis, there is plenty of Lake Travis real estate directly on or near the reservoir's waterfront. Lake Austin and Lake Travis are connected as adjoining segments of the Colorado River.
Getting out on the water
Lake Austin is a fantastic destination for boating of all kinds. Much of Lake Austin is smooth and calm most of the time. Best of all, large swaths of the waterfront are easily publicly accessible. Numerous access points run right through central Austin. The scenery in this area is stunning, as travelers on the water alternate between unique views of the city and large wooded areas of pristine nature. Those new to boating can take classes with local companies such as the
Texas Rowing Center
. More information about local waterways is available from Austin's
Department of Parks and Recreation
.
Renting a boat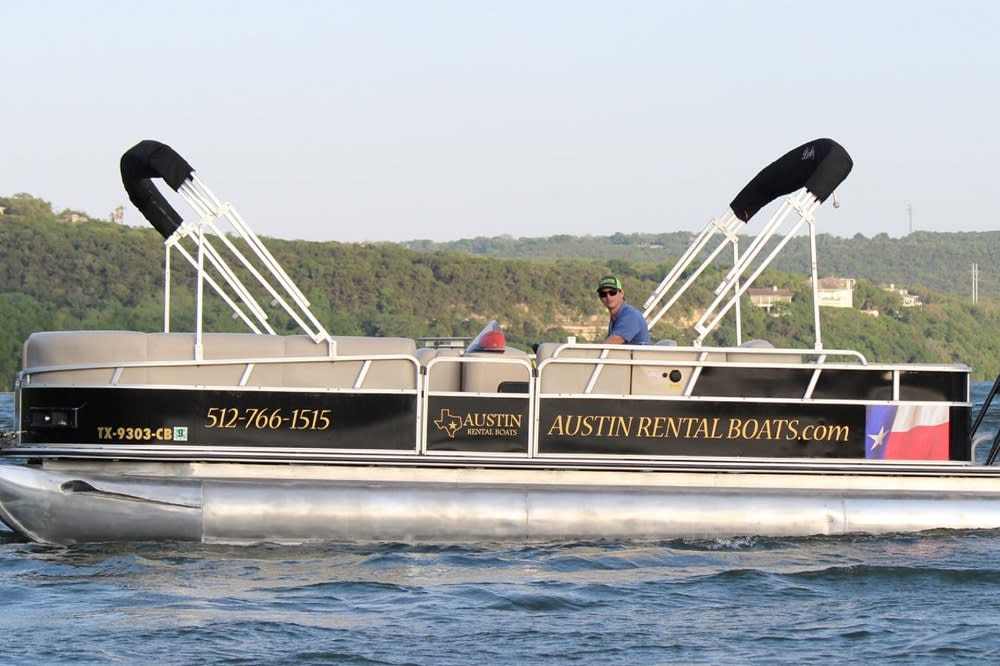 For those who do not own watercraft, there is no need to miss out on the fun in Austin. Plenty of companies in the area rent out a variety of boats, ranging from small canoes to massive party boats. The choice of boats and rental packages varies between companies, but fortunately, there are plenty to choose from. Some smaller boats even allow pets.
Austin Rental Boats
offers options for groups of up to 32 individuals. They have two locations, one on Lake Austin and one on Lake Travis. The company also has pickup locations throughout these two areas, so boat renters can enjoy a diverse day of waterborne travel without having to return to the exact location where they started.
Rental Boats Austin
offers luxury pontoons with more space, luxurious seats, and a crisp stereo system. You can also rent jet skis if you prefer a bit more adventure and speed.
ATX Boat Rentals
, as well as several other similar companies, offer a variety of boat rental packages. Whether you want to throw a party, take the kids or spend the day doing water sports, you have an array of boats to choose from.
In addition to the smaller watercraft available for small groups and individuals, there are large boats available for parties with family and friends. Typically, these larger crafts are navigated by skilled captains, allowing passengers to sit back and enjoy the ride with friends.
Launching points for getting out on the water
One of the best places to hit the water in Austin is in Westlake Hills. Red Bud Isle is between the west side of Austin and Westlake Hills, a large island spanning much of the Colorado River. In addition to hiking trails and a large off-leash dog park,
Red Bud Isle Park
is an excellent spot for people to drop in their kayaks or canoes.
Lady Bird Lake is great for paddleboarding, kayaking, and canoeing, while Lake Austin is known for waterskiing and tubing. Fishing is also available on both sides of the dam in Lady Bird Lake and Lake Austin.
If you're looking to take your boat out on the water, there are boat ramps available in Central Austin, Tarrytown, and near the 360 Bridge.
Fishing and swimming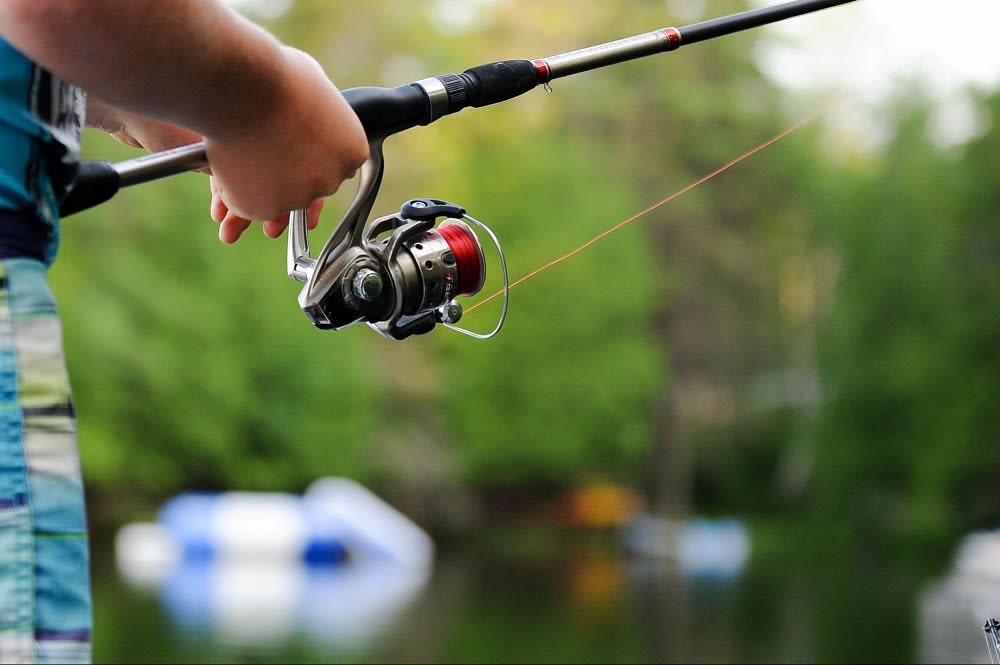 There are plenty of ways to cool off in Austin and take a dip. From natural pools to fresh watering holes, Austin offers an abundance of places to shake the summer heat.

Located 45 minutes drive from Austin, you'll find the crystal-clear waters of Blue Hole, which stay 75 degrees all year round. Barton Creek Greenbelt is a hidden local secret. After a short hike, you can swim, rock climb, and explore the falls.

Deep Eddy, Hamilton Pool, Emma Long Metropolitan Park, Reimer's Ranch, Big Stacy Pool, and Dick Nichols are all fantastic areas to dive, swim or wade in the waters. Minutes from downtown, Barton Springs Pool is a swimmer's and sunbather's paradise.

The Austin area is also a great spot for freshwater scuba diving and snorkeling. San Marcos is one of the best places to go for snorkeling with the clearest water. Divers can go to Spring lake, which features about 200 artesian springs, endangered species, and an abundance of turtles. The Quarry Lake at Reveille Peak Ranch is an abandoned graphite mine with a visibility of about 30 feet. Canyon lake has 80 miles of shoreline and a depth of 43 feet.

While many Austinites enjoy getting out on the water to escape the heat, there are also some great opportunities for fishing in Austin. The lakefront, which comprises both Lake Austin and Lake Travis, is a prime location for largemouth bass, in addition to having a good stock of catfish, sunfish, and several other varieties of bass. Be sure to follow local regulations and check if fishing is allowed before renting a boat for this purpose. Those who are fortunate enough to get their hands on some lakefront real estate can enjoy fishing from the comfort of their own backyard.
Checking out the Austin area
From a relaxing picnic by the shore to a long, leisurely boat ride, there is so much to do on the water in and around Austin. Visitors love getting out on the water in Lake Austin, but locals get to enjoy year-round access. For those interested in getting out on the water on a regular basis by living in the Austin area, Lake Austin real estate is a great place to start. Contact
Kathryn Scarborough
for more details on great buying opportunities.