If you're looking to move to Austin, you're not alone! Austin is quickly becoming one of America's most vibrant cities. This Texas town offers sunny weather, Southern hospitality, and a one-of-a-kind culture without the hefty price tag of cities on the coasts! As a multi-generational Austinite, I know what makes this place so special. I have lived in various parts of Austin, including Clarksville, Lake Austin, River Place, Downtown, Northwest Hills, and Westlake throughout the years and I know what makes each area so unique.

Of course, it's hard to go wrong in Austin, but you should make sure that you choose a neighborhood that will suit your needs and lifestyle. Look no further — I am your guide to the best luxury neighborhoods in Austin.


West Austin
The West Austin area is located along the Colorado River, just a few miles west of the Texas Capitol building. West Austin consists of many upscale neighborhoods, the most notable being Westlake and Rollingwood, home to some of Austin's most exclusive luxury real estate. Westlake is optimally located to give you the best of Austin's nature and city life. It is surrounded by the rolling hills by Lake Austin and is only six miles away from downtown.

West Lake Hills is near Barton Creek Wilderness Park, as well as many other outdoor amenities for the whole family! Take a short trip to Red Bud Isle, the Barton Creek Greenbelt, Pennybacker Bridge, Zilker Park, or the Lions Municipal Golf Course. Westlake and Rollingwood residents take full advantage of their water access by boating, water skiing, windsurfing, and more in Lake Austin.

Speaking of family, Westlake High School is consistently ranked in the top 100 high schools in the country by Newsweek!
Barton Creek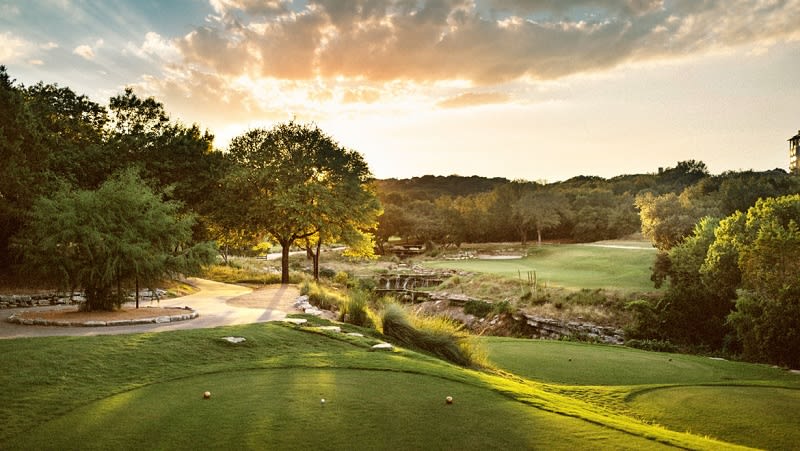 Credit: Omni Hotels & Resorts

Travel a few more miles west of Westlake, and you will enter the ever-exquisite Barton Creek. It is ranked as Texas's most desirable (and expensive) neighborhood. The median home value is $1,084,400, but Barton Creek's real estate truly makes the most out of that million dollars!

The neighborhood is home to Barton Creek Country Club, which boasts some of the best golf courses in all of Texas. Members get access to their elite country club's amenities, such as the aforementioned award-winning golf courses, 11 tennis courts, a fully-equipped fitness center, a bustling social calendar, and more! My family has belonged to Barton Creek for years. We love to go on family golf outings at the club and the spa is one of my favorite retreats!

However, the club's (and Barton Creek's) crowning glory would have to be the newly renovated Omni Barton Creek Resort & Spa. The Mokara Spa offers a variety of luxury treatments such as CBD facials, full-body massages, and body wraps. Members of the country club can enjoy extended amenities such as additional pools, dining, and travel benefits. Barton Creek is a slice of heaven right in the heart of Austin!
Tarrytown
Tarrytown is located in Central Austin and has all the waterfront benefits of Westlake, but with a little more Southern history and charm. The homes in Tarrytown range from 1920s cottages to Tudor-style mansions to modern luxury houses. You can expect to join a tight-knit small-town community just a stone's throw away from Austin's downtown.

Tarrytown is known for immaculately kept lawns and well-loved local businesses (their local pharmacy opened in 1941 and still services the majority of the residents to this day!). This community is an authentic sampling of Southern hospitality. Tarrytown locals regularly throw neighborhood gatherings for school fundraisers, the Fourth of July, big games, and much more. In this town, your neighborhood really is your family.
Downtown Austin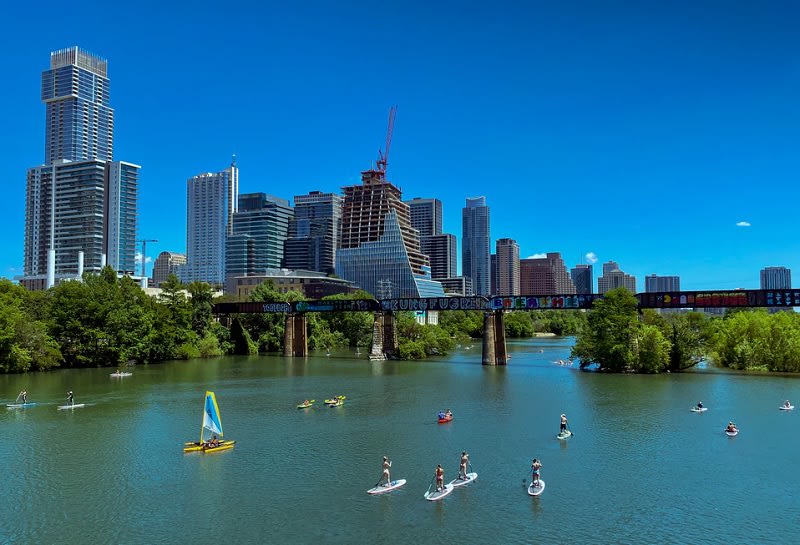 If you want to be close to all the action, we've got just the place for you. Downtown Austin is the central hub of Texas and has plenty to offer. If you're looking for a taste of modern, upscale city life, downtown is for you. You will find endless nightlife, trendy restaurants, high-rise buildings, and (of course) some Southern charm, all within downtown's delightfully walkable blocks. I spent many years living in the heart of downtown. There is nothing like energy and convenience. We make a visit downtown at least once a week for date night!

Downtown surges with energy brought by burgeoning start-ups and tech companies that chose Austin for their headquarters. The "Silicon Valley sprawl" not only brings its entrepreneurs but some of their lifestyles as well. The fast-paced environment is fueled by food trucks and electric scooters, but it still retains much of Austin's rich history. You will see remnants of the city's past life as a frontier town at the built-for-a-cattle-baron Driskill Hotel.

In a unique twist to urban living, this downtown area embraces its surrounding nature and landscape. Trails follow the Colorado River throughout the city, offering well-kept paths for running, cycling, walking your dog, and just about any other outdoor exercise. Downtown Austin mixes luxury with excitement, so if that sounds like your ideal space, you know what to do!
Davenport
A beautiful lakeside master-planned community, Davenport Ranch is one of Austin's most extensively developed and desirable neighborhoods. You'll find yourself in an exclusive community of distinct luxury homes carefully located to enhance the beautiful hill and lake country views. Davenport Ranch is right in Austin's technology hub, and it's just a short drive to either Northwest or Southwest Austin. If you have school-aged children or are planning to start a family soon, you'll be impressed to learn that Davenport Ranch is part of the highly acclaimed Eanes Independent School District. Eanes ISD is ranked first in Texas for Best Places to Teach, College Readiness, and Best Facilities. It is also the place I am fortunate to call home.

But Davenport isn't just all work and no play! Davenport Wines and Spirits (a favorite of mine) is an expert local wine and spirits shop with refined vintages, choice liquors, and cigars, plus their highly popular wine tastings. Maudies is a local favorite. Their Gil margaritas are the best on a summer evening in Austin.

Along with a collection of beautiful properties and trendy boutiques, Davenport Ranch is positioned for access to a treasure trove of free public recreation spots. The Wild Basin Wilderness Preserve is a 227-acre parkland that encompasses more than three miles of trails through grasslands, woods, and stream-side habitats.

Davenport Ranch residents are also just minutes away from the Austin Country Club Golf Course. We have been members of Austin Country Club for over 10 years and my children loved the summer camps. We are frequent attendees of Friday night kids' night. Davenport Ranch is a spectacular neighborhood in West Austin for those looking for the feel of the suburbs within a large city close to Lake Austin and downtown.
Old West Austin
Old West Austin, also known as the Old West Austin Historic District, consists of Old Enfield, Pemberton Heights, and Bryker Woods. These neighborhoods were developed between 1886 and 1953. The architecture and landmarks were so well-preserved that Old West Austin was added to the National Register of Historic Places.

Charming 1940s homes and historic Craftsman houses perch on rolling yards that open up into Pease Park and the Shoal Creek Greenbelt. As a primarily residential neighborhood, Old West Austin is the perfect option for those who prefer a more laid-back and quiet lifestyle. If you want to be away from the hustle and bustle of city life, this might just be the place for you. Old West Austin is for those who like the finer and older things in life.